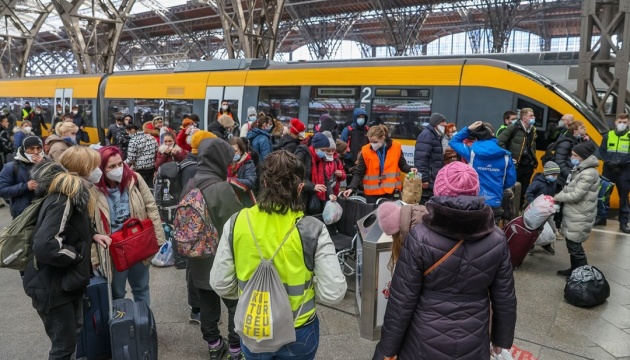 More than 9 million people have crossed the border from Ukraine since Russia invaded the country.
According to the UN Refugee Agency, a total of 9,136,006 border crossings have been recorded since the Russian invasion began on February 24, Reuters reports.
Poland became the leader in receiving Ukrainian refugees in the European Union: as of July 11, 1,221,596 Ukrainians fleeing the war were officially registered in the country. About 900,000 found refuge in Germany, 391,000 – in the Czech Republic, and about 150,000 – in Turkey and Italy each. Slightly more than 80,000 refugees stay in Moldova, Romania, and Slovakia each.
According to UN estimates, as of July 12, 1,625,531 refugees from Ukraine were in Russia. Russian mass media, with reference to security forces, claim that the figure is more than 2 million people. It is impossible to find out the exact number of refugees in the Russian Federation as the occupier does not provide data on how refugees are registered and what status they acquire.
According to a survey conducted by the UN Refugee Agency in six European countries, the majority of Ukrainians who received asylum there would like to return to their homeland after the end of the war.
ol
---
Source: Because of russian invasion in Ukraine over 9 million Ukrainians have fled country since war started – UN Refugee Agency