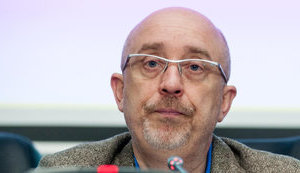 Defense Minister Oleksiy Reznikov stated that by the end of this year, a major change will take place on the battlefield in favour of Ukraine.
"By the end of this year, there will be a major change on the battlefield in favor of Ukraine. I hope that this year we will see a counter-offensive campaign and that it will be successful," Reznikov said.
According to him, our army needs more missiles and artillery for any attempt by Ukraine to repel Russian forces during a counteroffensive. "I think this is a gradual movement. We are showing them (enemies. – Ed.) that we can use them (Western weapons. – Ed.) with precision and sophistication, and we are covering a larger range of the front," Reznikov said.