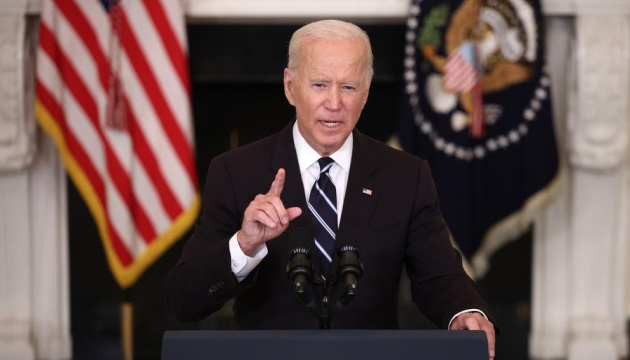 The war that putin unleashed against Ukraine is a challenge to the peace and stability worldwide therefore the free world must support Ukraine in defending its democracy.
That's according to a statement by U.S. President Joe Biden, published on the State Department's Twitter page.
"Putin's war must be a strategic failure, and the free world must sustain our resolve to help Ukraine defend its democracy," Biden wrote.Biden called Putin's assault on Ukraine "a challenge to the peace and stability everywhere in the world." He also noted that the United States would "continue to support Ukraine and the Ukrainian people who have been devastated and displaced by the Russian violence."
As ZMIST reported earlier, on July 14, Russia struck the peaceful City of Vinnytsia with Kalibr missiles, launched from a submarine deployed in the Black Sea. According to latest reports, the strike killed 23 people, including three children. Dozens were hospitalized with injuries of varying severity.
---
Source: Free world must support Ukraine to defend its democracy - Biden