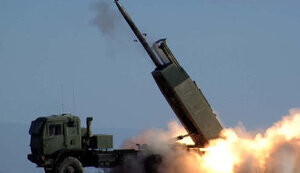 HIMARS salvo fire systems have already destroyed more than 30 logistical facilities of Russian troops.
This was stated by the spokesman of the Ministry of Defense Oleksandr Motuzyanyk
"Actually, what is being actively done now (the logistics of the occupiers is being destroyed. – Ed.). The famous Himars, is working perfectly on the front lines today. In recent weeks, more than 30 logistical military objects of the enemy have been destroyed. For example, the offensive potential of the Russian occupying the number of troops has been significantly reduced," he said.
According to Motuzyanyk, currently, the Armed Forces still need long-range artillery, which can destroy the logistics of the Russian army.