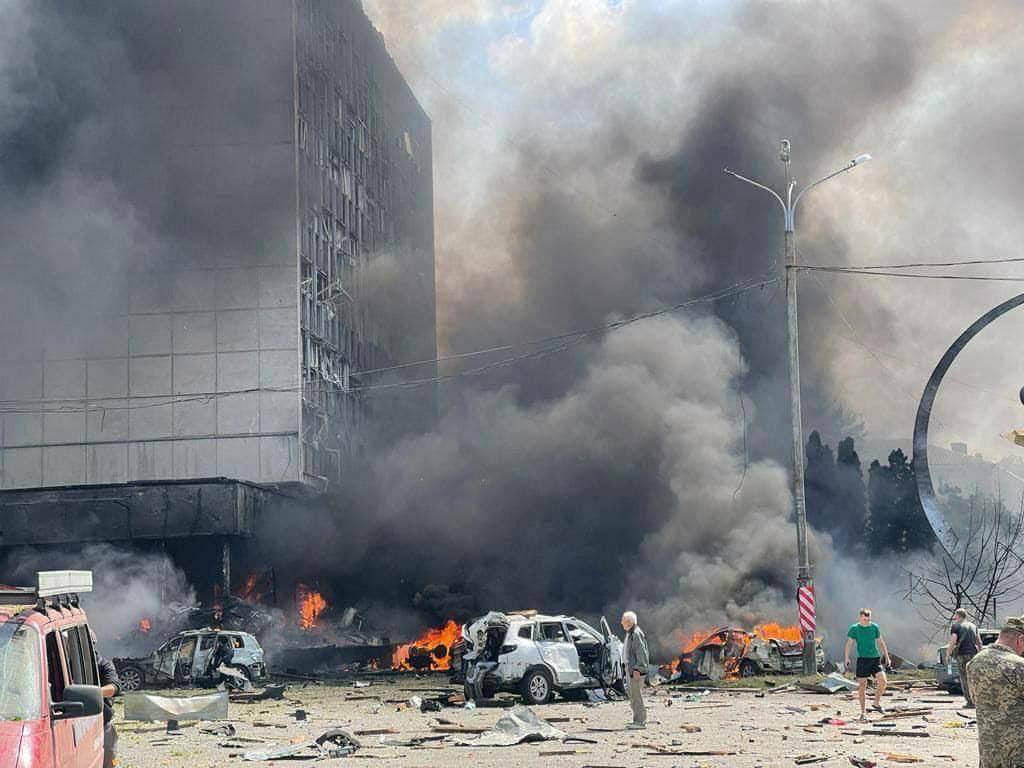 After the missile attack on Vinnytsia, the Russian side changed its version of the attack three times.
This was stated by Yuriy Ignat, spokesman for the Air Force Command of the Ukrainian Armed Forces
"Immediately after the explosions, Kremlin propagandists announced the destruction of a group of nationalists in the Officers' House, and later there was a statement about the destruction of munitions there. Already today the Ministry of Defense of the occupying country is claiming the destruction of the leading personnel of the Air Force," said the officer.
The House of Officers, which de jure belonged to the Air Force but de facto was a cultural institution of the entire city, where the largest concerts of Ukrainian stars were held, where dozens of children's circles, unions and public organizations worked, where there were recording studios, cafes, and a branch of "PrivatBank", also suffered from rocket attacks.
It was on the day of the insidious missile strike that the Ukrainian singer "Roksolana" was to perform at the House of Officers, and two members of her team were injured – one died, while doctors are fighting for the life of the other. "Maybe the missile strike was planned for the concert hall, which seats about a thousand spectators," the AF speaker stressed.