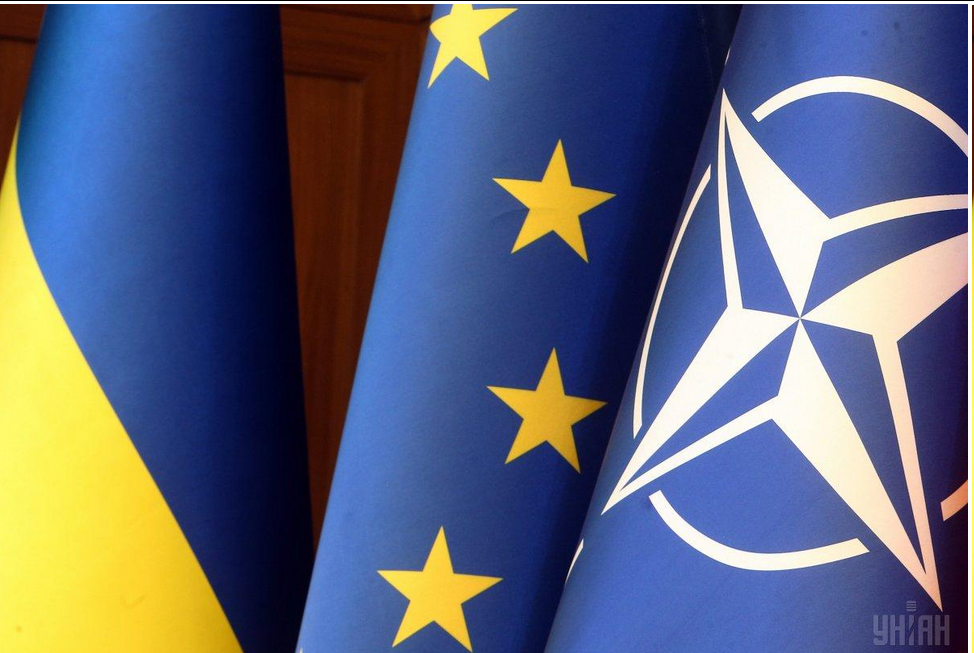 The war in Ukraine accelerated all processes in the world and forced to admit the most painful reality – the world security system is in deep crisis. Russia disregards any laws and break any rules. It has been using with impunity all terrorist methods for 6-th month mass murder, torture and destruction, energy and food crises, which are already beginning to negatively affect all people on the planet and even blackmail with nuclear weapons. The security system in Europe was destroyed, it does not exist after the start of Russia's aggressive war against Ukraine. History has taught us again and again that the aggressor's appetites grow with each concession.
According to John Raine, Senior Adviser for Geopolitical Due Diligence, Ukraine has made a powerful case for itself internationally by fighting heroically despite facing overwhelming odds. This has had a significant influence on the speed and extent of military support that the US and other NATO members have been willing to provide. These countries have fought not so much for as with and through Ukraine. Had Ukraine not performed as it has done so far, it is questionable whether it would have received the level of military support it has. Thus, future security guarantors may expect a beneficiary state to be able to resist on all domains in much the same way. Moreover, the performance of Ukrainian President Volodymyr Zelensky may have raised the expectations of the quality of personal leadership that will be required to unlock material support and make guarantees real.

Western leaders have skillfully released open-source and secret material to set international expectations, creating an unprecedented level of transparency around Russian military activity that enabled the West to maintain unity during the crisis. This has gone a long way towards offsetting the 'doubt bias' about intelligence that arose during the 2003 Iraq War. This bias was clearly present in the build-up to the Ukraine invasion, but Western assessments of Russian intent proved correct, and this raised the authority of subsequent published intelligence bulletins. There is now a new standard for the public use of intelligence that will make it very difficult for aggressors to mobilise without being noticed or to deploy narratives of deception. In the future, if a state were to build up its forces along a border in the name of running exercises, it will have to do so mindful of the fact that secret intelligence to the contrary might go public at any time.
The US and other NATO members are adapting to the new realities the regional security architecture is defined by a long-standing US defence umbrella and by the recent tilt of the United Kingdom and other outside powers to the region. The guiding principle for security guarantees is now that they will rely more on leverage than on mass: economic measures leveraged by market sentiment, intelligence leveraged by publication, and firepower leveraged by partners
But does it say anything about the purpose of the international institutions, foremost the UN and the Security Council, in all this? Unfortunately, they just discuss, condemn and certainly express sympathy. It's clear they need reform to become effective, really decide and really influence.
Violators of fundamental principles must not only immediately lose their right to vote in the UN Security Council, but also be expelled from the United Nations and other international organizations. A complete isolation of criminals is needed.
Head of the Office of the President of Ukraine Andriy Yermak emphasizes that our state should get its own effective security model, taking into account all available experience, and these guarantees should be reliable and legally flawless.
"We will have our own version of the security model. At the same time, we will pay attention to all successful models of security guarantees. The construction we see today may involve a large agreement for a large number of countries willing to be guarantors. Also, this does not exclude the existence of bilateral agreements between countries that may wish to provide additional guarantees, more detailed ones that would apply to bilateral relations," Andriy Yermak explained.
The former Secretary General of NATO emphasized that the best security guarantee would be, first of all, the presence of a powerful and capable army and security forces in Ukraine, and there should be no restrictions on the size of the Armed Forces of Ukraine. He also expressed his belief that countries such as the USA and Great Britain, which substantially support Ukraine, will play an important role in attracting other states to the circle of guarantor countries. In addition, in his opinion, economic aid should be taken into account in security guarantees, because the economic power of Ukraine will also be a guarantee of its security.