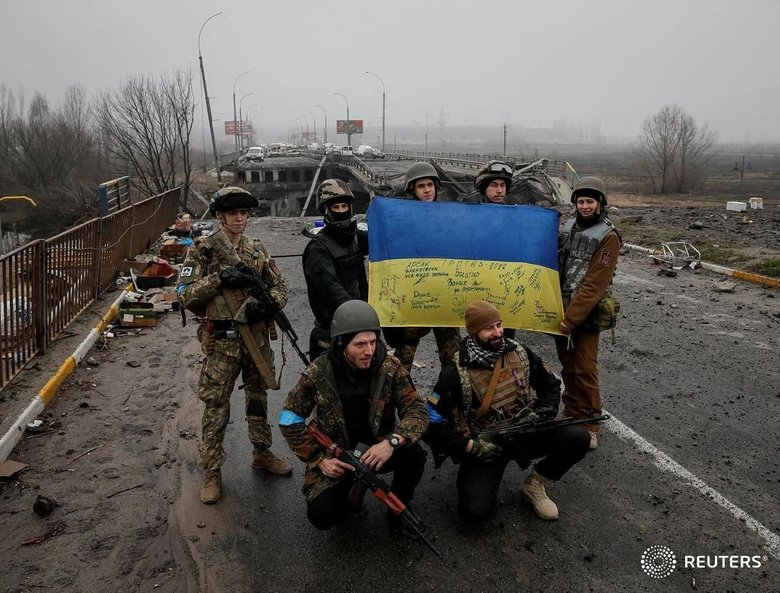 The Russian invasion force was far too small to seize and hold territory, particularly with a Ukrainian population that rose up against the Russian military in a variation of what the Chinese revolutionary leader Mao Zedong referred to as a "people's war." As Mao wrote in his book On Protracted War, "the richest source of power to wage war lies in the masses of the people." Mao argued that in a well-organized resistance effort, the invading force "will be surrounded by hundreds of millions of our people standing upright . . . and he will be burned to death."
Part of the challenge may have been poor leadership within the Russian army and a highly centralized Russian command and control structure that lacked a professional corps of noncommissioned officers. There were also signs of declining professionalism in the Russian officer corps, including prohibiting drivers from evacuating wounded Russian soldiers to preserve military equipment.
The quality of the Ukrainian resistance forces in the rear of the occupiers, the coordination of their actions is completely different compared Syria, where Russia, Syria, Iran, Lebanese Hezbollah, and militia units from Iraq, Afghanistan, Palestinian territory, and other areas faced a relatively weak mix of insurgents. Russian mechanized formations in northern Ukraine were targeted by lethal Ukrainian light infantry armed with modern weapon systems, such as the Javelin anti-tank missile system, Next Generation Light Anti-Tank Weapon (NLAW), and Stugna-P anti-tank guided-missile system. In addition, Ukraine have conducted a sustained guerilla campaign behind Russian lines that involved ambushes, raids, sabotage, and subversion against russian forces and political leaders hand-picked by Moscow to replace local Ukrainian officials.
As the war drags on, cities taken over by Russian forces in East and Southeast Ukraine have seen effective of the Ukrainian resistance forces in the rear of the occupiers, the coordination of their actions an increase in resistance from civilian groups seeking to sabotage the enemy.