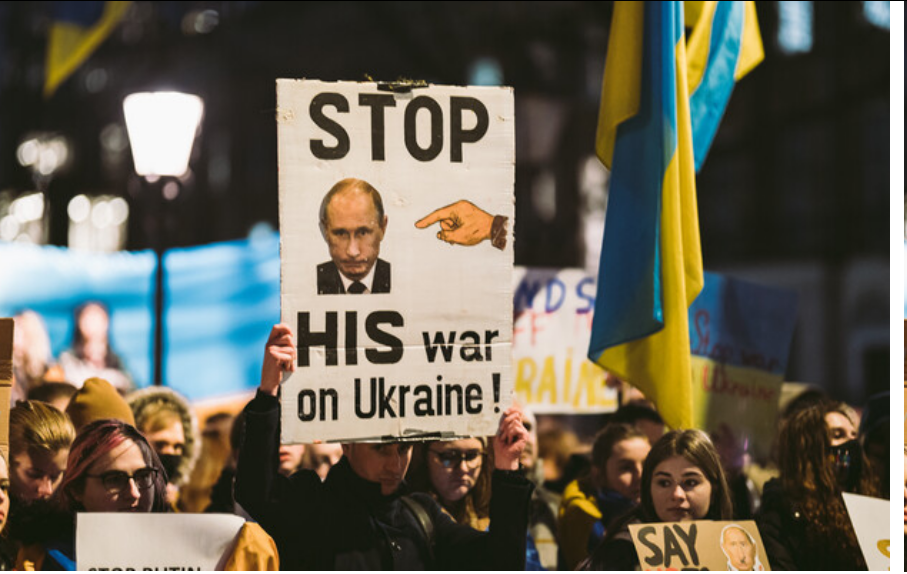 Russia is testing in Ukraine everything that can be used against other European countries. It started with gas wars and ended with a full-scale invasion, missile terror and burned cities of Ukraine. And so that this does not happen to anyone else, we must ensure a tangible joint victory over Russia in Ukraine. The sooner this is done, the less damage and suffering will be experienced by all European families, all European countries.
The issue of increasing pressure on Russia for the war has to be solved by additional support for Ukraine. Therefore, after the approval of the seventh package of sanctions, it will be necessary to immediately start working on the eighthand tracking what is happening on the European energy market. We see how erroneous the policy of some old leaders of European countries, who made Europe hostage to gas supplies from Russia, was. And while the EU does not dare include gas in the sanctions packages, Russia uses gas for its own sanctions against every European family, literally hitting the family budgets of Europeans with pressure on the energy markets.
Besides, it is necessary to increase the supply of modern weapons to Ukraine, to provide all territory of Ukraine with effective air defense. After an attack on Vinnytsia and other terrorist attacks by the Russian army, the occupiers must feel what a fair response to terror means. In particular, it will be felt thanks to sanctions. Of course, the Armed Forces of Ukraine will certainly provide their part of the answer. The occupiers will have no restful nights,- President Volodymyr Zelensky said
Very hopeful the meeting of the Contact Group on Defense of Ukraine, the so-called "Ramstein-4", it was very productive, as many countries came up with new initiatives to strengthen the capabilities of the Ukrainian Armed Forces.
"We understand the urgency and are working hard to maintain and increase the momentum of assistance. And that included a lot of new statements made this morning," the U.S. Defense chief noted.
He specified that Defense Ministers and Chiefs of Staff from nearly 50 countries attended the meeting. "We see countries from all over the world continuing to increase the supply (to Ukraine – ed.) of much-needed systems and ammunition. And it has been a really inspiring effort," Austin stressed. In addition to arms transfers, he said, some allies and partners are providing education and training for the Ukrainian military to work with them. Some countries are rebuilding Ukrainian equipment, and some are supplying spare parts and other combat equipment.
"All participants of the Contact Group were inspired by the courage of the Ukrainian people, as well as the skills of the Ukrainian military," the US Defense Minister noted.
So, anti-pution coalition works good, putin must be stopped, and only through joint efforts it can be done.