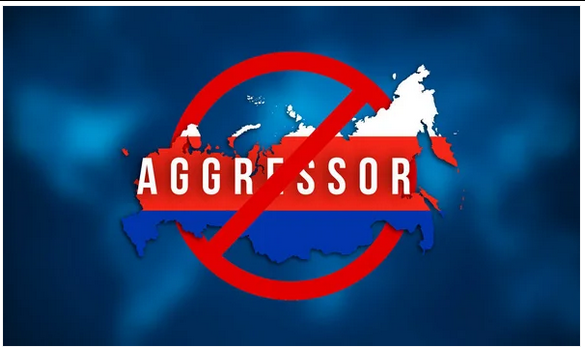 On February 24, 2022, Russia launched a full-scale invasion of Ukraine. Russian troops are shelling and destroying the key infrastructure facilities in Ukraine, firing at Ukrainian cities and villages with artillery, multiple launch rocket systems and ballistic missiles.In response to the russin attack on Ukraine, most international organisations have condemned russia's actions.
But did it work or prevent occupants from crime activities and genocide of Ukrainians. Let's estimate results of russian invasion not only for Ukraine but in world scope.
The magnitude of damage is immense and still increasing. Ukrainians (military and civilians alike) are being killed simply because they are Ukrainians. Whole cities – like Mariupol – are being razed to the ground. Evident atrocities fitting the criteria of war crimes are being perpetrated and accompanied by genocidal talk on Russian state TV. Hundreds of thousands of people, including children, have been forcefully deported to Russia. Over six million (at the time of writing) have had to flee Ukraine; many more have been internally displaced. Hospitals, infrastructure, cultural treasures, private homes and industrial centres are either destroyed or pillaged, with stolen goods being sent to Russia in an organised manner.

"In particular, 24,632 crimes of aggression and war crimes were registered, including 23,721 crimes related to violations of the laws and customs of war, 73 – planning, preparation, or initiation and waging of the war of aggression, 21 – propaganda of war, and 817 other crimes," the press service of the Prosecutor General's Office posted on Facebook. Moreover, 11,751 crimes against Ukraine's national security were registered, including 8,143 crimes related to encroachment on the territorial integrity and inviolability of Ukraine, 1,422 – high treason, 1,632 – collaborative activities, 99 –aiding and abetting the aggressor state, 64 – sabotage, 391 other crimes.
As of the morning of July 21, 2022, more than 1,039 children suffered in Ukraine as a result of Russia's armed aggression. According to the official information provided by juvenile prosecutors, 358 children were killed and more than 681 received injuries of various levels of severity. It is noted that these figures are not final, as work is underway in the areas of active hostilities, in the temporarily occupied and liberated territories. Most casualties were recorded in Donetsk region – 361, Kharkiv region – 194, Kyiv region – 116, Chernihiv region – 68, Luhansk region – 61, Mykolaiv region – 53, Kherson region – 52, and Zaporizhzhia region – 40. On July 20, a 13-year-old boy was killed and a 15-year-old girl was injured in Russian shelling of the city of Kharkiv. It also became known that a 16-year old girl was wounded on June 19 as a result of artillery shelling of the village of Ivanivka, Izium district, Kharkiv region.
In addition, according to the monitoring platform for collecting evidence of crimes, four children aged between 7 and 15 died in enemy shelling of residential quarters in the city of Mariupol, Donetsk region, in the period from February 24 to March 29.
"The magnitude of the humanitarian crisis unleashed by the war is staggering. The Russian invasion is delivering a massive blow to Ukraine's economy and it has inflicted enormous damage to infrastructure," said Anna Bjerde, World Bank Vice President for the Europe and Central Asia region. "Ukraine needs massive financial support immediately as it struggles to keep its economy going and the government running to support Ukrainian citizens who are suffering and coping with an extreme situation."
Russia plans to annex a fifth of territories of Ukraine through "referendums" in areas currently controlled by the Russian military and in any other areas the Russians may seize in the coming weeks. The goal is to hold a referendum on joining Russia by Sept. 15. It is noted that the project of annexation of Ukrainian territories is managed by the first deputy head of the Kremlin administration, Serhiy Kirienko, who regularly visits the occupied territories to observe the preparation of the so-called "referendum". "Voting" should take place in the occupied territories of Donetsk, Luhansk, Kherson and Zaporizhzhia regions.
The war has added to mounting concerns of a sharp global slowdown, surging inflation and debt, and a spike in poverty levels. The economic impact has reverberated through multiple channels, including commodity and financial markets, trade and migration links and adverse impact on confidence.
The war is also hitting hard the emerging and developing economies of Europe and Central Asia, a region that was already heading for an economic slowdown this year from the ongoing effects of the pandemic. In addition to Russia and Ukraine, Belarus, Kyrgyz Republic, Moldova and Tajikistan are projected to fall into recession this year, while growth projections have been downgraded in all economies due to spillovers from the war, weaker-than-expected growth in the euro area, and commodity, trade and financing shocks.
Russia and Ukraine account for about 40 percent of wheat imports in the region and about 75 percent or more in Central Asia and the South Caucasus. But putin's forces have captured some Black Sea ports and bombarded others, including the key grain exporting outlet in the city of Odessa. Ukraine has also mined the approaches to some of its ports to protect them from Russian assault. But Ukraine's farms are a major source of grain for the world market, in particular in the Middle East and Africa, where food supplies are critically tight. Russia's blockade of Ukrainian ports threatens grain supplies to tens of thousands of people vulnerable to starvation and must end, EU foreign policy chief Josep Borrell warned Monday. "It's an issue of life and death for many human beings. And the question is that Russia has to de-block and allow Ukrainian grain to be exported," Borrell told reporters.
This is a short list reflects how russia reacts to the concerns of the international organizations and once again proving that inaction just encourages the aggressor.
The suffering of Ukraine is a moral challenge to Europe and the whole world. Human rights and the UN Charter have been trampled on, and universal values have been ridiculed and trampled by putin's russia, because bad blood cannot be hid. Isn't it time to deprive russia of its seat on the UN Security Council?