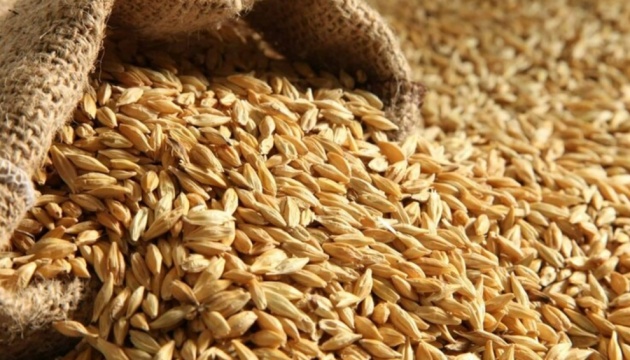 Grain, prepared to be sent for export in the near future, is stored at the port of Odesa which was struck with Russian missiles on Saturday.
"I won't specify the volume, because the Ministry of Infrastructure deals with the load. We were going to make the first shipments tomorrow or the day after tomorrow," the press service of the Ministry of Agrarian Policy and Food of Ukraine told Suspilne media outlet.
As reported, on the morning of July 23, the Russian Federation struck Odesa with four missiles. The Odesa Sea Trade Port was hit.
The Ministry of Foreign Affairs of Ukraine stated that the missile attack on the port of Odesa was Vladimir Putin's spit in the face of UN Secretary-General António Guterres and President of Turkiye Recep Tayyip Erdoğan.
In turn, US Ambassador to Ukraine Bridget Brink called the missile attack on the port of Odesa outrageous as it had been launched less than 24 hours after signing an agreement to allow shipments of agricultural exports.
On July 22, an agreement was signed on exports of grain and other foodstuffs from the Ukrainian ports following a quadripartite meeting in Istanbul between Ukraine, Turkey, the United Nations, and Russia.
ol
---
Source: Agrarian Policy Ministry: Grain for shipment stored at Odesa port struck by Russians