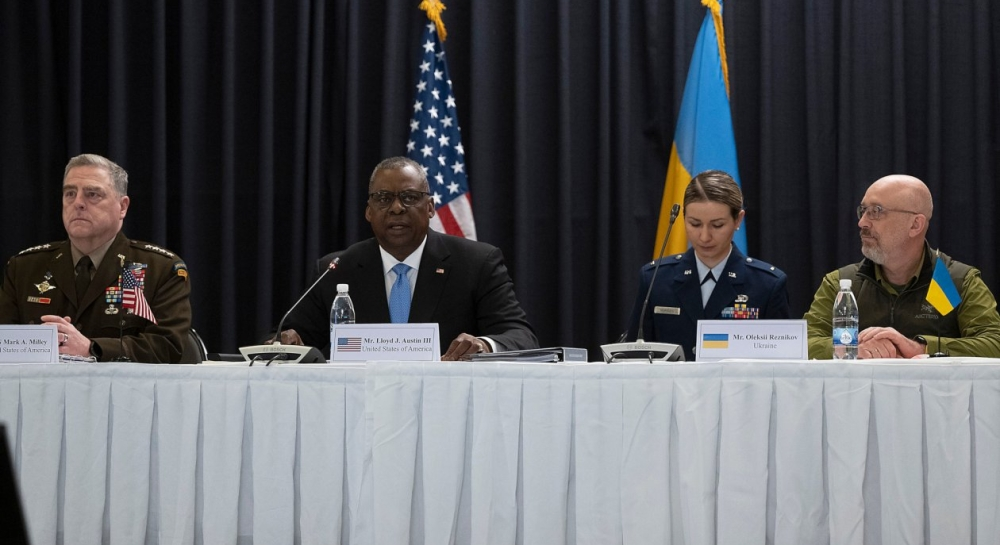 Ukraine is pushing an offensive in the south, and wants to attack Russian military targets inside Crimea by the early fall. That is if Kyiv's troops can retake the nearby towns of Nova Kakhovka and Arkhanhel's'ke, with the help of Western-supplied weapons like the M142 High Mobility Artillery Rocket System, or HIMARS.
Politico quoted White House spokesman John Kirby as saying that US President Joe Biden signed on Friday a document on provision of another $270 million military aid package to Ukraine. According to Politico, the United States will send Ukraine 580 Phoenix Ghost strike and reconnaissance drones. The package also includes four HIMARS multiple-launch rocket systems, 36,000 shells, and anti-tank weapons.The U.S. is sending another four HIMARS to Ukraine, U.S. Defense Secretary Lloyd Austin announced Wednesday. That would bring the known total HIMARS in Ukraine's hands to 16, up from the current dozen known to be in use. (Britain has also sent similar M270 Multiple Launch Rocket Systems to Ukraine.)
Ukrainian artillerymen continue to operate successfully with Western weapons. During the last night Ukrainian artillerymen, while carrying out fire missions, eliminated nine military units of the Russian army and destroyed the "Grad" rocket salvo fire system and the "Msta-S" self-propelled howitzer. However, the final losses of the enemy are still being determined.Ukrainian soldiers destroyed also tent city and enemy equipment near Zaporizhzhia NPP.
"The Ukrainians have made excellent use of HIMARS and you can see the impact on the battlefield," Austin said Thursday at the Pentagon. He also said the U.S. will soon send more HIMARS rockets, "And we'll also provide more rounds of artillery ammunition." And while seemingly every Ukrainian soldier asked says HIMARS are having a welcome and noticeable impact on Russian troops, Kyiv increasingly needs anti-jamming equipment, since the Ruskies are still jamming everything they can on the battlefield—and this includes nearly all of Ukraine's aerial drone systems.


Meanwhile, russian autocratic leader putin is counting on Americans to forget about Ukraine so that his invading forces may soon afterward "wear down the Ukrainian military" and seize more territory than they have so far. That's according to William Burns, director of America's Central Intelligence Agency, speaking Wednesday at the annual Aspen Security Forum in Colorado.
Russia doesn't have an unlimited supply of military equipment. Putins generals know they cannot win this war. He is hoping NATO will stop arming Ukraine, but it won't. Putin has a severe problem on his hands. The russian comanders appeared to be neglectful and shortsighted managers. Unfortunately, it is confirmed by precious Ukrainian lives.
So Supporting Ukraine is the best contribution to deterring putin