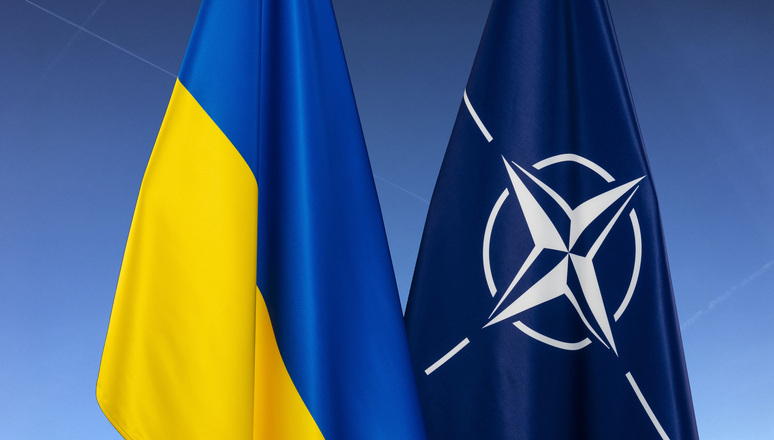 Ukraine's ability to contain Russian aggression will shape the security environment for years to come. At its Summit in Madrid in June 2022, NATO recognised this and offered an upgraded package of support. The volume and speed with which more sophisticated weapons systems (including heavy artillery, missile systems, armoured vehicles, and air defence systems) are supplied to Ukraine in the coming weeks will be decisive in preventing Russia from overrunning Ukraine's defences. The onus is on individual Allies to ensure such help now.

The leadership in these poses belongs to the US. The White House announced Friday another $270 million worth of weapons for Ukraine, including four more Himars and hundreds more Phoenix Ghost drones. It also said that the Pentagon is considering providing Ukrainian forces with fighter jets. It is "making some preliminary explorations into the feasibility of potentially providing fighter aircraft to the Ukrainians," said John Kirby, the National Security Council coordinator for strategic communication. First Lady of the United States Jill Biden noted that the United States would follow a comprehensive approach to providing support for Ukraine, from defensive equipment to food products, from drugs to economic assistance.
"Ukraine's victory is the only way to peace. There is no alternative. Russia is a terrorist state. This is undeniable. Russia always lies," he said, repeating this phrase ten times. "It's time for long-range missiles. Ukraine needs a permanent anti-missile shield… the Russian terrorist attack on the Odesa port just hours after reaching an agreement not to attack it requires that we provided Ukraine with missiles with a 300-kilometer range", explained Senior adviser to the US Congress, Paul Massaro.
"We appreciate the help of the United States in protecting our territory, our land and the Ukrainian people. I would like to thank President Biden and the US Congress, where we have important bicameral and bipartisan support, for the leadership position of the United States of America," emphasized Volodymyr Zelensky.
Special funding assistance will be required for long-term training and the modernisation of Ukrainian forces, de facto bringing them to NATO standards. This is necessary, as Ukrainian weapon stocks composed of Soviet-standards equipment are depleted, and availability of such arms outside Ukraine is limited too. Crowdfunding military equipment for Ukraine – already successful in Lithuania – shows that the general international public is sympathetic and wants to play its part in this process. >Creative solutions are also quickly needed to help Kyiv to counterbalance Russia's size advantages and scorched earth tactics. As a variant, Allies should consider more military exercises to show NATO's readiness and strength.
The collective West (and specifically NATO) can count on its likely ability to contain an aggressive Russia, at least in the long run. But Ukraine's defeat of the aggressor is the indispensable goal in this context as it would severely limit Russia's ability to attack other countries, provide time to augment collective defence and consolidate international unity against aggression.
Madrid Summit decisions have supplied key elements of the required strategy. There is no time to lose in implementing them.
<!– wp:p