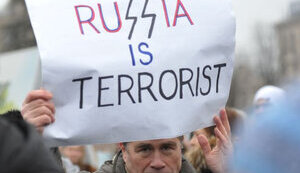 Every day again and again proves that Russia must be officially recognized as a terrorist state. No other state in the world poses such a terrorist threat as Russia. No other state in the world allows itself to destroy peaceful cities and ordinary human life with cruise missiles and rocket artillery every day.
The Ministry of Foreign Affairs of the russian federation officially admitted that it was Russia that launched a missile attack on the port of Odesa yesterday.
"Russian missile strike on Odesa, on the seaport – cynical, calculated – turned out to be a hit also on political positions of russia itself. If earlier someone in the world could still say that some kind of dialogue with it, some kind of agreements on ceasefire without de-occupation of our territory, – Volodymyr Zelenskyi said.
Since the beginning of full-scale war against Ukraine prosecutors have registered 24820 crimes of aggression and war crimes committed by russia and 11829 crimes against the Ukraine national security. it's reported by General Prosecutor's Office. Thus, since February 24, 24,820 crimes of aggression and war crimes have been registered: violation of laws and customs of war, planning, preparation or unleashing and waging a war of aggression, propaganda of war, etc.
The Prosecutor-General's Office notes that 624 representatives of the russian military and political leadership – ministers, MPs, military commanders, officials, heads of law-enforcement agencies, warmongers and propagandists of the Kremlin – are suspected in the main cases of aggression against Ukraine.
More than 2.8 million people have been illegally deported to Russia. Of them, 448,000 are children. "More than 2.8 million people, including 448,000 children, crossed the border of the Russian Federation. Half of the refugees who arrived are citizens of the DNR and LNR," the report says. There are 33,300 Ukrainians, including 11,241 children, in 652 temporary accommodation centers.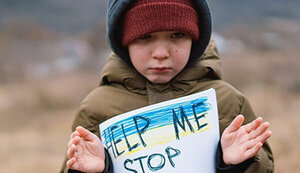 The UN has received more than 150 appeals since February 24 about sexual violence committed by russian troops in Ukraine, and this is just "the top of the iceberg." UN Special Representative of Secretary-General on Sexual Violence in Conflict Pramilla Patten said so in a video message to the participants of the Second Summit of First Ladies and Gentlemen. "Since February 24, the UN has received more than 150 allegations of sexual violence committed against women, children and men. This is rape at gunpoint in the presence of family members as a consequence of Ukraine's attack by russian troops," Patten said.
"Saltivka in Kharkiv is the largest housing estate in Ukraine, with a population equal to Mariupol. Now it is one of the largest places of crimes by the Russian occupiers. Kharkiv is the first outpost of civilization on the border with Mordor. After the victory, it would be the right place for a tribunal against Russian war criminals ", – emphasized the head of the Ministry of Defense.
The United States of America is seriously considering declaring Russia a state sponsor of terrorism due to its actions in the full-scale invasion of Ukraine.
"Regarding the designation of Russia as a state sponsor of terrorism, we are looking into this matter, it requires careful analysis under American law…We are using all available means, including many that would apply to a country that is such a sponsor. However, we also take such an announcement seriously. And we will continue to hold Russia accountable in accordance with our legislation," – Ambassador Brinkhe said.
Russia is a terrorist organization that allows itself any audacity. Russia has thus been showing its attitude to international law, to Europe, and to the entire civilized world. After that, no one can have any doubt that a Special Tribunal on Russian aggression against Ukraine is needed as soon as possible, becouse terror is a virus. And if one of the terrorists goes unpunished, it only encourages others.
But the time has come for the democratic world to enshrine all this in proper legal instruments. The status of a terrorist state for Russia. The special tribunal on Russian aggression. The special compensation mechanism that will direct the funds of the terrorist state to those whom it wanted to destroy. And, of course, new sanctions for terror. New sanctions are needed as soon as possible, – President Volodymyr Zelenskyy said.
All this is needed not only by Ukraine, not only by our citizens, whose lives are under threat of Russian terror.
This is needed by whole world, everyone in the world who values human life at least a little.