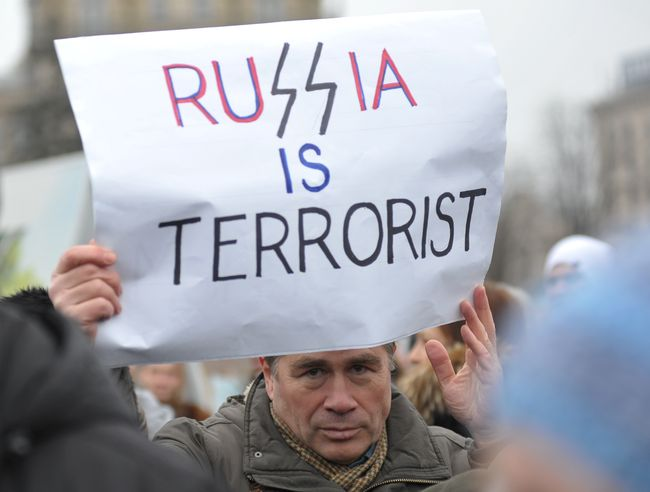 The USA reacted to Lavrov's words: the USA – to Lavrov's words about the "change in geographical tasks" of the invasion: Putin lied all the time.
From the beginning, Russia was aimed at seizing larger territories of Ukraine, not just Donbass, as Russian dictator putin said.
This is how the head of the Pentagon, Lloyd Austin, and the spokesman of the State Department, Ned Price, reacted at the briefings to the words of the Minister of Foreign Affairs of the Russian Federation Sergey Lavrov about the alleged expansion of Moscow's goals in the war
Austin recalled that the US had previously voiced Putin's real goals. According to the head of the Pentagon, the Russian dictator has repeatedly said that he is conducting a limited operation with a focus on Donbas, but "his actions proved the opposite."
"And we knew it – we didn't suspect it, we knew it. Our allies and partners knew that he had bigger ambitions (than capturing Donbas. – Ed.) And Lavrov just confirmed it. This is not surprising to anyone who was part of it or even watched it remotely. Maybe this is a surprise for the Russians, to whom Putin has been lying all this time," the Pentagon chief said.
Price noted: the USA warned about Russia's plans to annex new territories of Ukraine just days ago, and Lavrov's statement only demonstrates that Moscow is moving towards annexation.
He also noted that Lavrov's words resonate with the recent statement of Putin, who claimed that the Russian Federation and Ukraine were on the border of the world back in March, but Kyiv allegedly rejected him.
"We know that this is a lie. And Lavrov, in his comments, I think, provided another proof that these claims are completely groundless. Ukraine has always sought a diplomatic settlement of this conflict… It was Russia that closed the door again and again, or rather, never did not open the door to real diplomacy," concluded Price.
Kuleba said: Russians want blood, not negotiations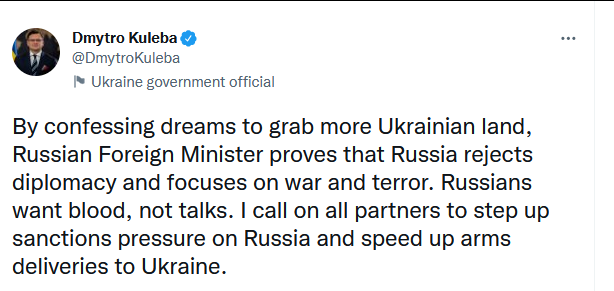 We will remind, on July 20, the Minister of Foreign Affairs of Russia Sergey Lavrov said that the geographical tasks of "special operations" have changed due to the supply of Western weapons. Now it is not only "DPR" and "LPR".