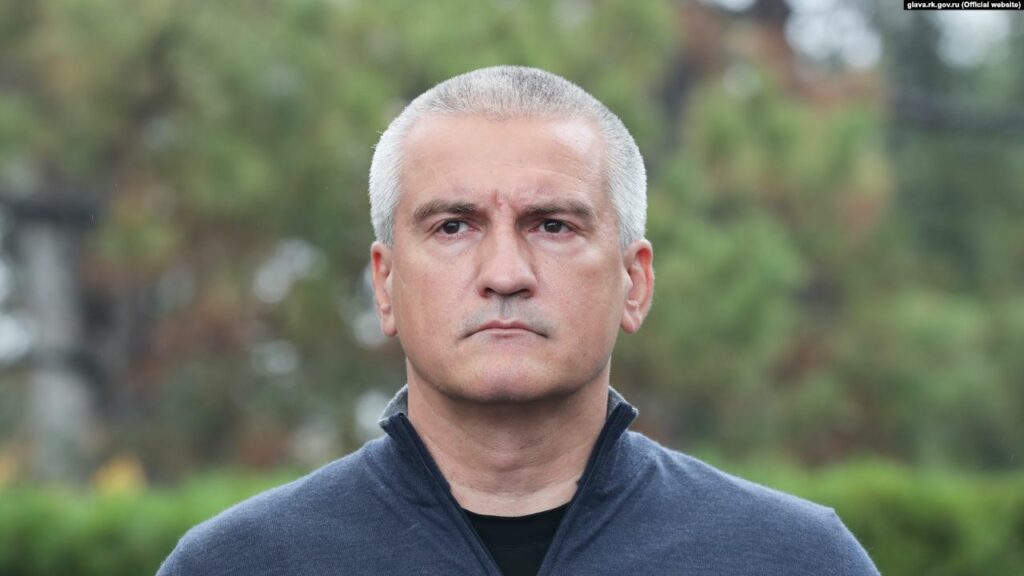 The so-called "leader" of Crimea, Sergei Aksyonov, is a war criminal. He helped the russians to organize attacks against Ukraine from the Crimea. But he did not limit himself to passive participation in war crimes.
According to the Ukrainian media, hackers often associated with the Crimean resistance movement have leaked two documents last week. To briefly summarize: the "leader" of Crimea is already preparing for the mobilization of Crimean people for a war with Ukraine.
One of the documents is for the heads of district administrations with a demand to prepare 30,000 places in the cemeteries of Crimea, as well as 100,000 beds in hospitals.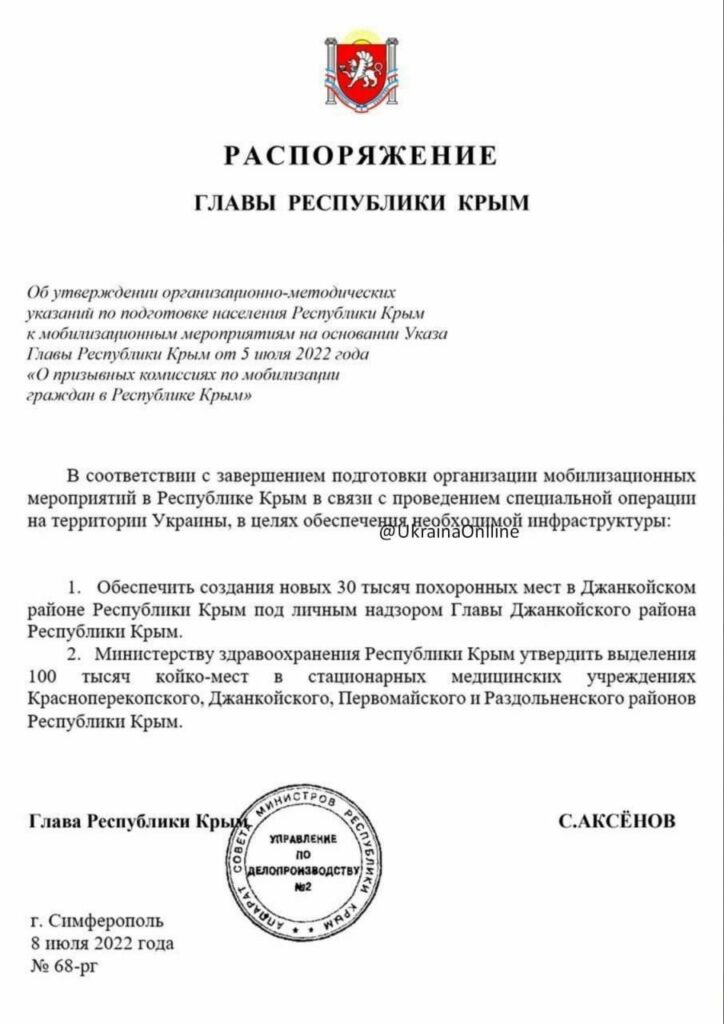 The other one is for the prime minister of the russian federation, Mishustin. Aksyonov reports that he redirected the work of several industrial enterprises to provide for the front, and also announced the forced export of Ukrainians to Crimea, in fact, into labor slavery.
However, the most interesting point in the document seems to be the completion of the preparation of the "evacuation plan". Aksyonov informs the russian prime minister that he has checked and prepared the ways to leave the Crimea in case of emergency. Among other things, small watercraft are indicated.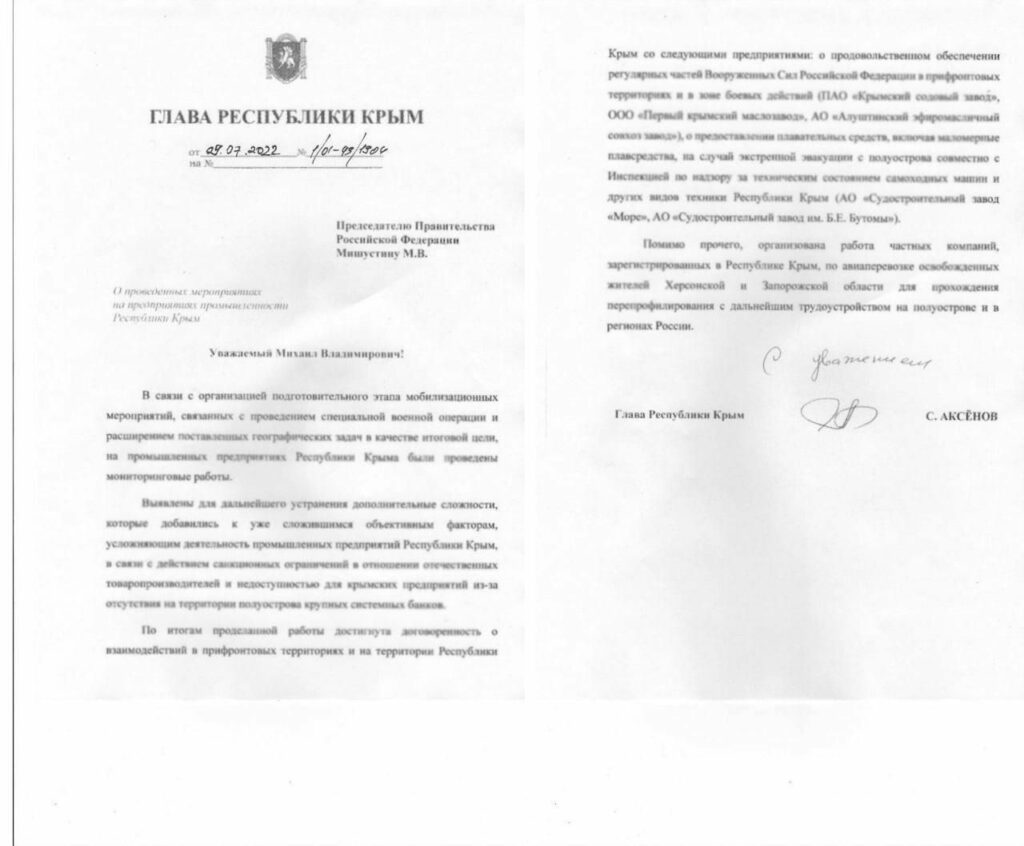 The documents may be related to statements by the Ukrainian authorities about their readiness to return Crimea and the possibility of a strike on the Crimean bridge. 
By the way, russian propagandists have already started calling the merged documents "fake". But the occupiers themselves talked about labor slavery, for example, whether by accident or not, it is not clear. The head of the "Crimean Republican Institute" Alexander Rudyakov already spoke about the "professional retraining" of residents of Kharkiv, Kherson, Zaporozhye and Donbas regions in Crimea.