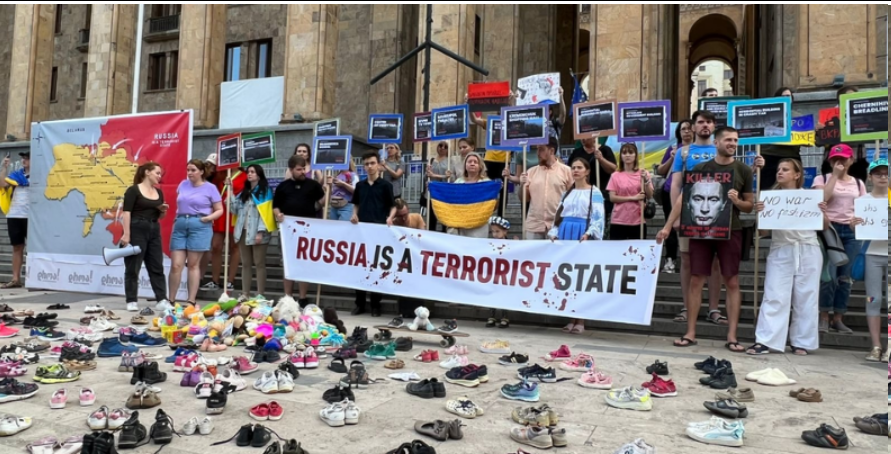 On July 24, young representatives of the Ukrainian community in Georgia and their Georgian brothers and sisters came to the Georgian parliament in Tbilisi to express their solidarity with the struggle of the Ukrainian people against the Russian invaders. The performance action "5 months of Russian terror in Ukraine" was organized by the Ukrainian Youth Organization in Georgia "Svitanok" in conjunction with the Students for the European Future, the Youth National Movement, the Democracy Defenders, and several other organizations.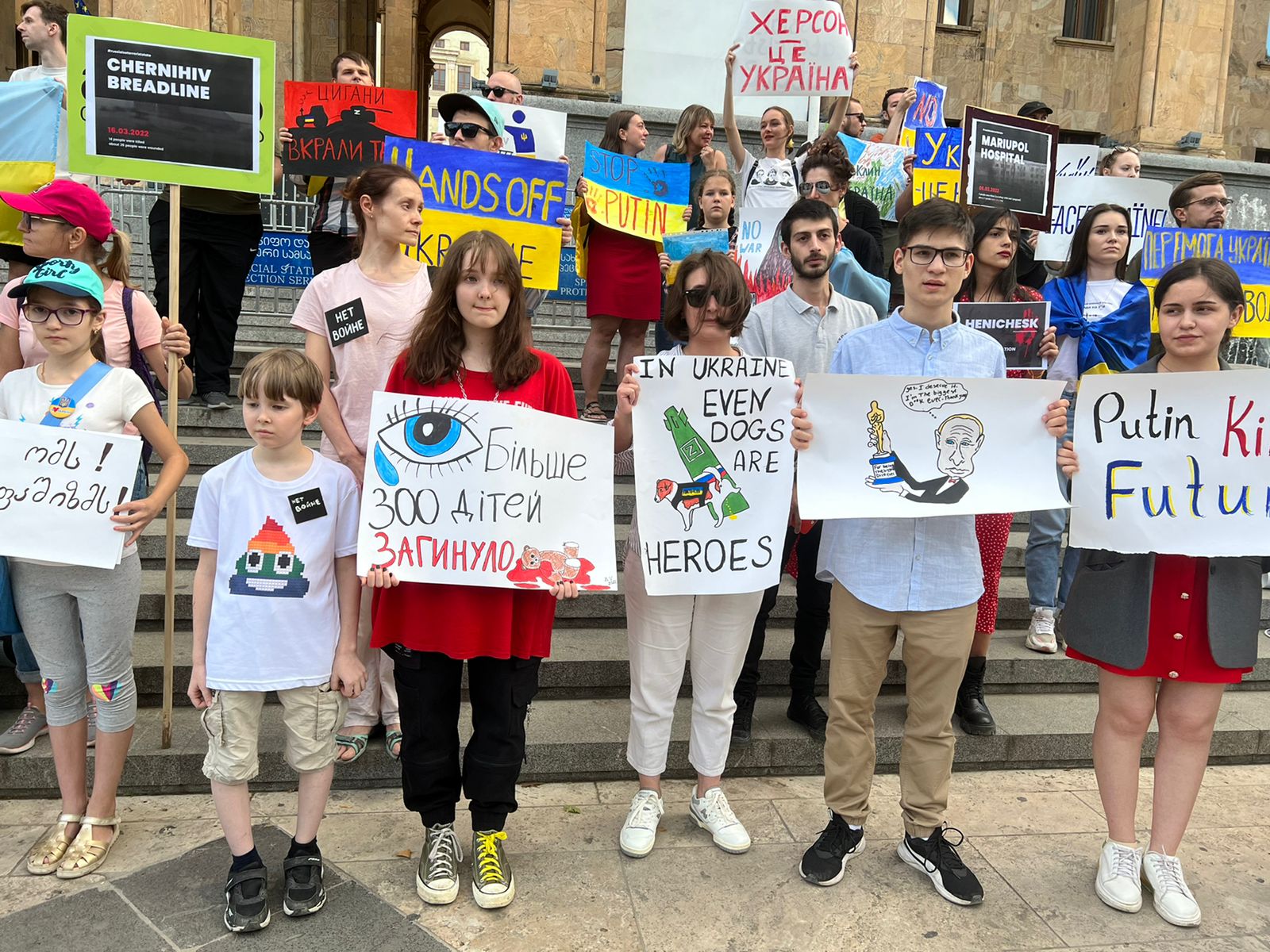 "Every day, the entire civilized world watches how thousands of peaceful residents of Ukraine die, how cities and villages burn, how genocide is committed and our lives are destroyed. For five months now, Russia has been purposefully and brutally destroying and terrorizing Ukraine, occupying cities, torturing citizens, and killing children. Millions of Ukrainians are forced to leave their homes, fleeing from Russian missiles and aerial bombs. Thousands of children will never see their parents again, and thousands of mothers will not meet their sons. Ukrainians need support and protection of their lives from an aggressor state, a terrorist state. Russia tortures and kills prisoners, abuses the civilian population, kidnaps people, and violates the Geneva Convention," the organizers' statement reads. "We demand recognition of the Russian Federation as a terrorist state!"
"Svitanok" was founded in 2017 by young Ukrainians who grew up in Georgian-Ukrainian families and young Ukrainians who moved to Georgia. The organization's activities aim at facilitating the interaction of Ukrainians in Georgia, assisting Ukrainian newcomers, specifically forced migrants, in adapting to Georgia society, popularizing Ukraine and Ukrainian in Georgia, as well as protecting the interests of Ukrainian youth living in Georgia.