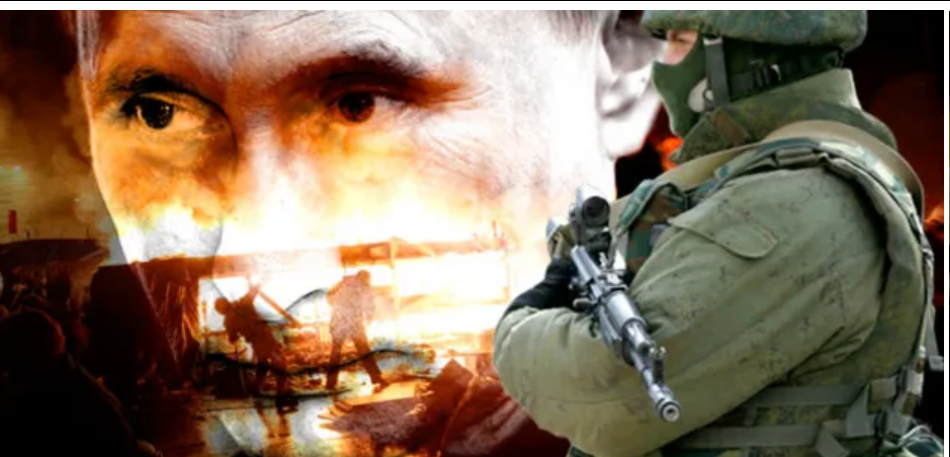 Advisor to the Head of the Office of the President Mikhail Podolyak on Friday, July 29, commented a video circulating on the net, about how Russian invaders castrate a Ukrainian prisoner of war. He called the Russian Federation a country of cannibals and promised retribution to everyone.
"Russian propagandists enthusiastically showed how a group of Russian non-humans maimed a Ukrainian prisoner. All the world needs to understand is that Russia is a country of cannibals who enjoy torture and murder. But the fog of war will not help Russian executioners escape punishment. We identify everyone. We will get everyone," wrote Podolyak.
What happened must not be permitted.
Foreign users of the resource are frankly shocked by what they see and demand an increase in military assistance to Ukraine.
Paul Massaro, senior political adviser to the US Helsinki Commission, also responded to the video.
"Castration, murder, rape, murder of children, destruction of cities. Boundless evil. ATACMS for Ukraine. And modern battle tanks. Give them everything. Everything they need to end this crime against humanity," Massaro wrote in his Twitter.
News reported that the Russian appeared to be the same soldier who appeared in a June broadcast on Russian state-backed media at the Azot chemical plant in the city of Severodonetsk, Luhansk.
The Twitter account Geolotics located the video to Severodonetsk, which suggests the footage could be several weeks old since fighting has largely subsided in the city since Russia captured it on June 25.
Ukraine Alert pointed out that other sources had said the video was of mercenaries from the Chechen Akhmat battalion.
Retired Australian general Mick Ryan tweeted that while he did not want to amplify a "hideous and repulsive act against a defenseless Ukrainian prisoner of war … from a purely human level, I am sickened that one human will do this to another.
"Second, as a soldier, it breaks my heart to see a fellow soldier – now a non-combatant – being treated in such a way. No soldier deserves such disgusting treatment," he added.
Earlier this month, the Organization for Security and Co-operation in Europe issued a report that detailed evidence that Russian forces in Ukraine have committed war crimes. The allegations include the direct targeting of civilians, torture, rape and forced deportations.
The regional security organization said there was "credible evidence" of what were "likely to amount to crimes against humanity."
The wrenching images and stories from Ukraine should spur the international community to react. The democracies must not be content with condemnations, threats and noble declarations of intent.