Poland and Australia continue to make a significant contribution to support Ukraine, which is resisting Russian armed aggression.
Poland's President Andrzej Duda and Australia's Governor-General David Hurley stated this at a joint briefing in Warsaw, an Ukrinform correspondent reports.
The Polish leader thanked the governor-general of Australia for supporting Ukraine, which is fighting against the Russian aggressor, in particular, for the provision of Bushmaster infantry mobility vehicles. He reminded that Australia also financially supports Ukraine, which is an important element of assistance.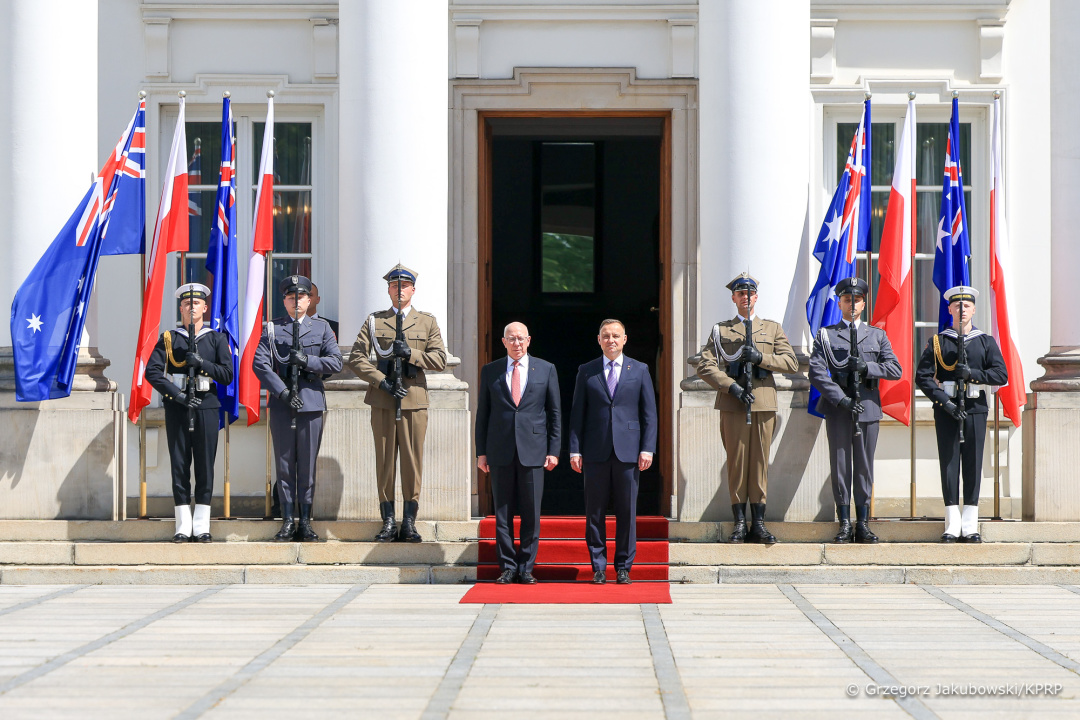 In his turn, Hurley noted that this is the first official visit of the governor-general of Australia to Poland. He thanked the Polish people, who accepted millions of Ukrainian refugees with an open heart.
"Australia, like Poland, makes a significant contribution to the support of the government and people of Ukraine," Hurley emphasized.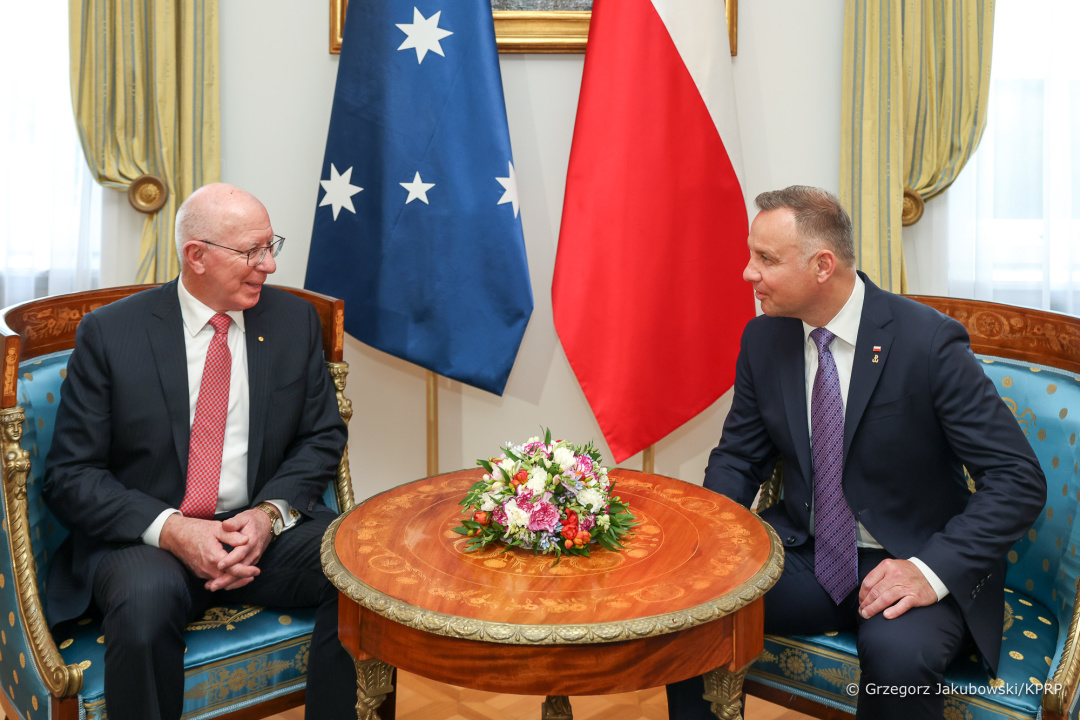 As reported, Australia sent Bushmaster infantry mobility vehicles, M113 armored personnel carriers, anti-tank weapons, drones, medical equipment, equipment for monitoring radiation, and personal protective equipment to Ukraine.
Photos: Grzegorz Jakubowski/KPRP
---
Source: Poland, Australia leaders confirm support for Ukraine in its fight against aggressor