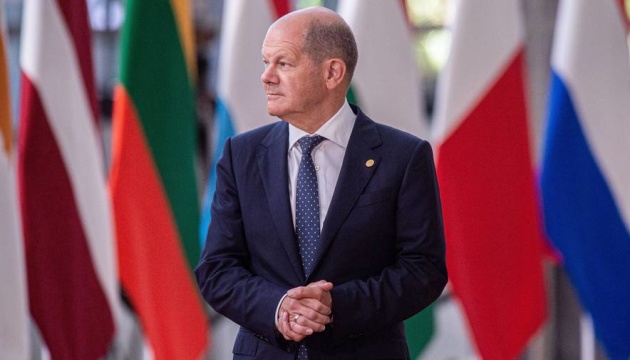 German Chancellor Olaf Scholz has rejected accusations of Germany reducing its military support to Ukraine and promised to continue providing such assistance to the country.
According to Ukrinform, he said this in an interview with Canada's The Globe and Mail.
Scholz proposed sticking "to the facts," which show that starting from the first days after Russia attacked Ukraine, Germany has delivered weapons and ammunitions to Ukraine. The politician emphasized that this was a complete turn-around "from the iron-clad policy of all Federal German governments – no arms exports into crisis areas."
"We delivered whatever we had: anti-tank and anti-aircraft systems, mines, guns, tons of ammunition and non-lethal aid. Since then we have moved to more complex and high-value systems. Self-propelled howitzers, Multiple Launch Rocket Systems, anti-aircraft systems, counter battery radar. Some of these systems are so new that only very few have been produced and some of them have not even been introduced in the Bundeswehr," he added.
He also noted that Ukrainians were being trained on new and more sophisticated equipment in several locations in Germany.
"And we will continue to provide this support to Ukraine as long as it takes," Scholz said.
On July 27, the German government approved the sale of 100 modern Panzerhaubitze2000 self-propelled howitzers to Ukraine.
Earlier, German Defense Minister Christine Lambrecht said Germany would continue to support Ukraine in its fight against Russian aggression.
Photo: President's Office
---
Source: Scholz vows to continue providing weapons to Ukraine