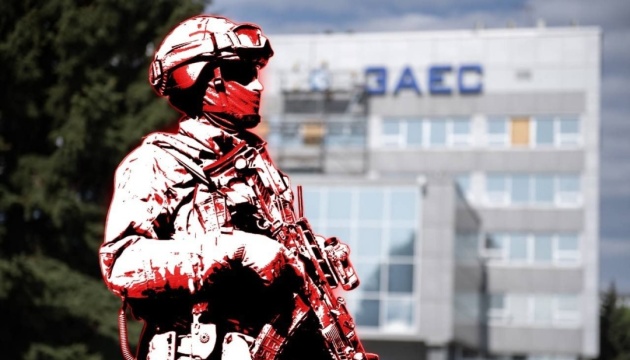 The Ukrainian Foreign Ministry strongly condemns the actions of the Russian occupying forces on the territory of the Zaporizhia NPP in the city of Enerhodar and calls on the world to take measures to force Russia to release the plant.
The ministry said this in a statement posted on its website, Ukrinform reports.
The ministry said that against the background of a cynical video statement by the president of the Russian Federation at the Review Conference of the Treaty on the Non-Proliferation of Nuclear Weapons that the Russian Federation has no intention to use nuclear weapons in Ukraine, Russia resorted to numerous provocations at the nuclear facility.
"After the military trucks and SUVs filled with weapons were moved to the premises of the 1st and 2nd blocks of the ZNPP, which are under service, at the beginning of August 2022, artillery shelling of the territory near the ZNPP industrial site took place today," the statement said.
Ukrainian diplomats note that as a result of the three recorded hits, the high-voltage power supply line of the ZNPP — Zaporizhzhia TPP — was damaged.
"The possible consequences of hitting an operating reactor are equivalent to the use of an atomic bomb. The Ministry of Foreign Affairs of Ukraine calls on the international community to urgently take measures to force Russia to release the ZNPP and return the power plant to the control of Ukraine for the sake of the security of the whole world," the ministry said.
---
Source: Ukraine calls on world to take measures to force Russians to release Zaporizhia NPP