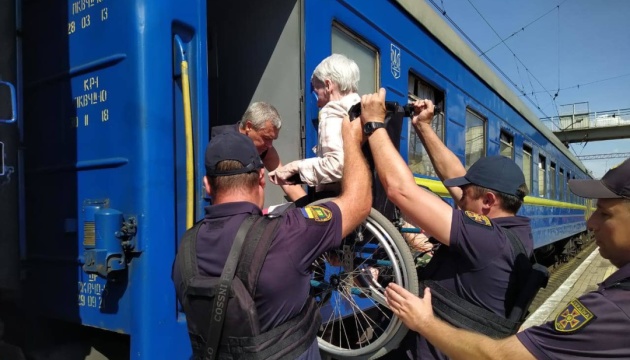 More than 3,000 citizens, including nearly 600 children, have been evacuated from the Donetsk region during six days of mandatory evacuation.
Deputy Head of the Ukrainian President's Office Kyrylo Tymoshenko said this at a briefing on Tuesday, August 9, according to Ukrinform.
"On August 2 of this year, the Cabinet of Ministers of Ukraine adopted a decision on the mandatory evacuation of the population from the region. Over the past six days, more than 3,000 citizens have been evacuated, including almost 600 children and 1,400 women," Tymoshenko said.
He noted that each family goes to a specific institution for further accommodation, with the main destination now being the Kirovohrad region.
According to Tymoshenko, more than 1.3 million citizens have been evacuated from the Donetsk region since the war began. He noted that according to the regional military administration, about 350,000 people now stay in the region, including 50,000 children.
Since the beginning of the war, evacuation trains have been running constantly, taking people to safe cities every day, but the civilian population continues to die. That is why the decision was made to introduce mandatory evacuation, Tymoshenko said.
---
Source: Over 3,000 people evacuated from Donetsk region over past six days