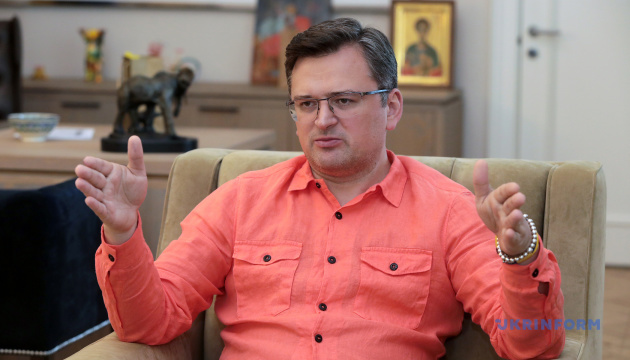 Ukrainian Foreign Minister Dmytro Kuleba has said that most Russians support the war with Ukraine, missile attacks on Ukrainian cities and the killing of Ukrainians, so Russian tourists should then enjoy Russia.
He said this on his Twitter account, Ukrinform reports.
"This is Russia's, not just Putin's war. Not Putin, but actual Russian soldiers come from Russia to kill, torture and destroy. Russians overwhelmingly support the war, cheer missile strikes on Ukrainian cities and murder of Ukrainians. Let Russian tourists enjoy Russia then," he wrote.
Estonian Prime Minister Kaja Kallas earlier said that the EU should stop issuing tourist visas to Russian citizens.
Ukrainian President Volodymyr Zelensky called for a complete ban on the entry of Russian citizens to Western countries.
German government spokesperson Steffen Hebestreit confirmed that the European Union was considering not issuing tourist visas to Russians as part of the seventh sanctions package.
---