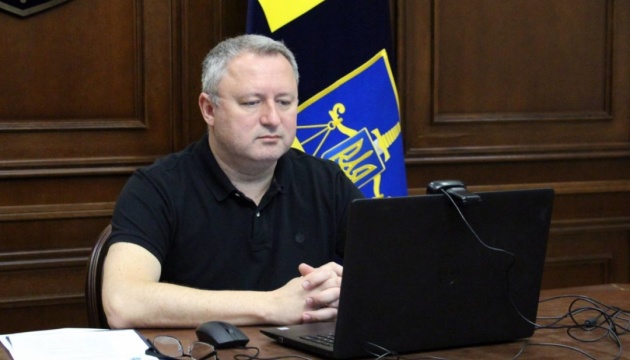 Ukrainian Prosecutor General Andriy Kostin has met with Council of Europe Director General of Human Rights and Rule of Law Christos Giakoumopoulos to discuss an international mechanism of bringing the leadership of the Russian Federation to justice over the crime of aggression against Ukraine.
The relevant statement was made by the Ukrainian Prosecutor General's Office on Telegram, an Ukrinform correspondent reports.
In the course of the meeting, Kostin expressed gratitude to the Council of Europe, and personally Christos Giakoumopoulos, his directorate and the Human Rights Complaint Justice System in Ukraine project team, for sustainable support.
"We have had many years of experience and a history of cooperation, but the support of the Council of Europe became especially valuable with the start of the Russian aggression. Ukrainian prosecutors have had experience of investigating war crimes since 2014, but the assistance of international experts and competent prosecutors is important for the victory of justice," Kostin stressed.
During that meeting, the parties discussed the contribution made by the Expert Advisory Group established by the Council of Europe shortly after the Russian aggression started and further cooperation, namely in strategic communications to counteract the Russian propaganda.
The Prosecutor General of Ukraine stressed the importance of creating an international mechanism to bring the political and military leadership of the Russian Federation to justice over the crime of aggression against Ukraine. Kostin highly praised the support of the Parliamentary Assembly of the Council of Europe (PACE) for this initiative.
According to Kostin, the continuation of the institutional reform, with the support of the Council of Europe, is remaining important to the Prosecutor General's Office.
Giakoumopoulos assured the Ukrainian side that his team remains committed to common goals and highly motivated to continue and deepen cooperation.
The parties agreed it is important to effectively coordinate international assistance.
Photo: Ukrainian Prosecutor General's Office
mk
---
Source: Tribunal for Putin: Kostin, Giakoumopoulos discuss international mechanism