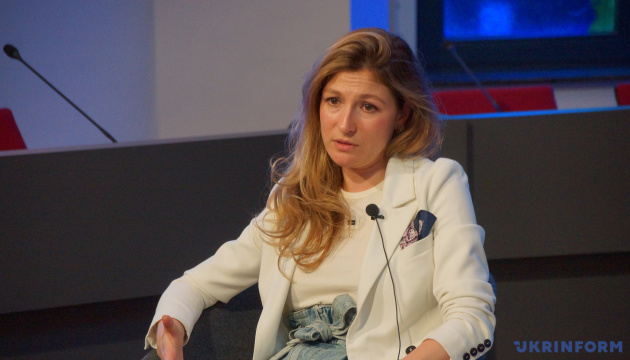 Dozens of countries and international organizations have already confirmed their participation in the online summit of the International Crimea Platform.
First Deputy Minister of Foreign Affairs of Ukraine Emine Dzheppar made a relevant announcement on Facebook.
According to Dzheppar, preparations for the Crimea Platform summit are at the final stage.
"Dozens of countries and international organizations have already confirmed their participation in the event at the highest and high levels. This is a clear signal that the support for Ukraine against the background of Russia's unprecedented aggression is being maintained and strengthened," the Deputy Minister of Foreign Affairs noted.
According to her, the Crimea Platform is one of the important tools to restore the territorial integrity of Ukraine and European security as a whole.
As Dzheppar emphasized, the Ukrainian authorities, thanks to the efforts of President Zelensky and of the Ukrainian diplomacy under the leadership of Minister of Foreign Affairs Kuleba, put an end to the Kremlin's efforts to legitimate the attempted annexation of Crimea.
As noted, it is particularly important that new participants from different continents continue to join the Crimea Platform.
The purpose of the second (online) summit is to intensify the dialogue and take steps to strengthen the International Crimea Platform against the background of Russia's full-scale invasion, as well as to expand the geography of the Platform's participants.
During the summit, it is planned to discuss:
Role of Crimea temporarily occupied by Russia not only in the ongoing full-scale aggression against Ukraine but also in undermining security in the entire Sea of Azov-Black Sea region, in provoking a global food crisis by Russia
Further joint reaction to flagrant human rights violations by the Russians on the peninsula, which only intensified after February 24
Strengthened policy of non-recognition to neutralize all Russian efforts to legitimize the attempted annexation of the peninsula
"The attempted annexation of Crimea was a reference point, an audacious act of Russian aggression against Ukraine and the world order. Not everyone appreciated the risks. Not everyone reacted appropriately. Due to the passivity of our partners, our state paid a dramatic price, and the world faced the unprecedented threat of a Russian war. The level of representation and the number of participants in the summit show that the international community recognizes its mistakes and is determined," Dzheppar said.
As reported, the Crimea Platform is a consultation and communication format launched by President of Ukraine Volodymyr Zelensky in August 2021 to structure all issues related to the peninsula. The goal is to develop practical approaches to draw attention to the situation in Crimea and discuss the possibilities of restoration of Ukraine's sovereignty over the peninsula.
This year, Ukraine plans to hold the 2nd Crimea Platform summit on August 23 in an online format.
ol
---
Source: Dozens of countries and organizations confirm their participation in Crimea Platform