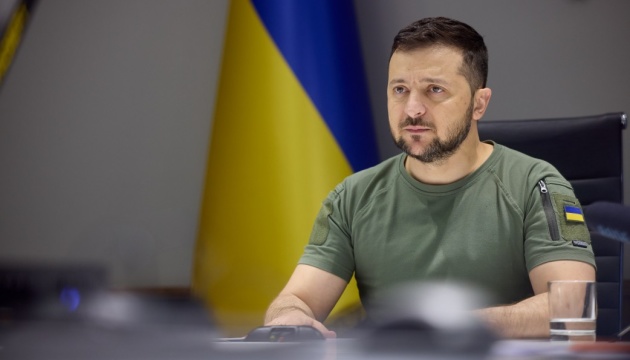 Kyiv hopes the appointment of Liz Truss as British prime minister will contribute to the further strengthening of Ukrainian-British relations, including in the fight against Russia.
Ukrainian President Volodymyr Zelensky said this in his video address, Ukrinform reports.
"Even before February 24, we always felt that Britain stood with Ukraine. In a few years, we really managed to bring Ukrainian-British relations to the highest level throughout the entire time of our independence. This is an unprecedentedly high level. We have signed a very ambitious Political, Free Trade and Strategic Partnership Agreement. We have done a lot to strengthen the ties between our societies – economic, social, cultural. We have launched a program to renew the Ukrainian fleet. And now, during a full-scale war, we have agreed on the specific participation of Britain in the program of rebuilding Ukraine after hostilities," he said.
He also added that today he said "a multi-million Ukrainian 'thank you' to a great friend of Ukraine" Boris Johnson, who left the post of British prime minister. At the same time, Zelensky expressed hope for continued cooperation with Johnson in his new political status.
He also said that he was no less looking forward to the start of cooperation with the new UK Prime Minister, Liz Truss, known for her consistent support of Ukraine in the fight against Russian aggression.
"I am no less looking forward to the start of cooperation with the new Prime Minister of Great Britain, Mrs. Liz Truss. We in Ukraine know her well – she has always been on the bright side of European politics. And I believe that together we will be able to do a lot more to protect our nations and to thwart all Russian destructive efforts," Zelensky said.
---
Source: Zelensky on Truss victory: I believe we will be able to do a lot for protection against Russia