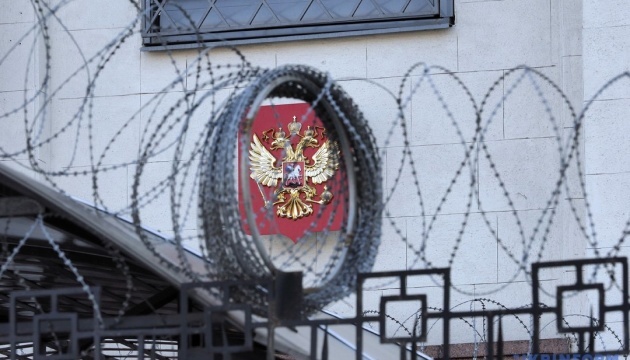 On September 6, the European Commission formally turned to the Council of the EU proposing to fully suspend the EU's Visa Facilitation Agreement with Russia.
That's according to a press release by the EC press service, seen by Ukrinform.
"Russia continues to violate international law with its illegal military actions, committing atrocities against Ukrainians and undermining European and global security and stability. These actions breach the fundamental principles on which the Visa Facilitation Agreement was concluded and go against the interests of the EU and its Member States. Today's proposal shows a strong and united EU response. We will soon follow up with additional guidelines to ensure enhanced scrutiny on visa applications and border crossings by Russian citizens, without cutting ourselves from Russian dissidents and civil society," said Commissioner for Home Affairs, Ylva Johansson.
The Council of the European Union is yet to consider and approve the proposal to suspend the visa facilitation agreement with Russia. The suspension will be enforced on the second day after the decision is published in the EU Journal.
In practice, Russian applicants will face:
A higher visa fee: The visa fee will increase from €35 to €80 for all applicants.
Increased processing time: The standard deadline for consulates to take a decision on visa applications will increase from 10 to 15 days. This period may be extended up to a maximum of 45 days in individual cases, when further scrutiny of the application is needed.
More restrictive rules on multiple-entry visas: Applicants will no longer have easy access to visas valid for multiple entries to the Schengen area.
A longer list of supporting documents: Applicants will have to submit the full list of documentary evidence when applying for a visa. They will no longer benefit from the simplified list included in the Visa Facilitation Agreement.
As Ukrinform reported earlier, Minister for Foreign Affairs of Ukraine, Dmytro Kuleba, after the EU foreign ministerial held in Prague, called the decision to suspend a visa facilitation deal with Russia a positive step, while noting that its actual implementation is no less important.
---
Source: European Commission proposes to fully suspend visa facilitation deal with Russia