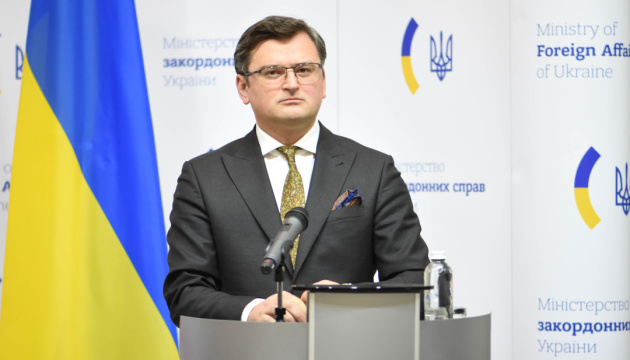 Concessions to Russian President Vladimir Putin due to his energy blackmail will bring neither peace nor stability to Europe, but will only create additional problems.
Ukraine's Foreign Minister Dmytro Kuleba reported this on Twitter, according to Ukrinform.
"With his energy blackmail, Putin wants to ruin the stability and well-being of every household in Europe. Those who propose to give in are only inviting more trouble. Pacifying Putin by selling out Ukraine is a deal with the devil which will bring neither peace nor stability," he wrote.
Kuleba said on September 5 that maximum support for Ukraine for the fastest possible victory over Russia would help stop energy blackmail and a surge in energy prices in Europe.
Due to the shutdown of the Nord Stream 1 gas pipeline, the spot price of gas in Europe increased by 30% and reached almost $2,900 per 1,000 cubic meters.
Russia's Ministry of Energy is spreading the narrative that the alleged refusal to buy Russian gas will lead to the shutdown of the EU industry.
Photo: Ukraine's Foreign Ministry
---
Source: Kuleba: Pacifying Putin by selling out Ukraine is deal with devil