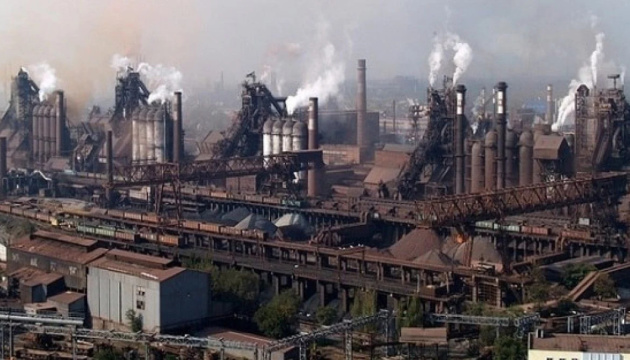 Among the Ukrainian prisoners of war from the Mariupol-based Azovstal steelworks, who are now being held by Russian forces, is a heavily pregnant young woman, who must be released as soon as possible.
This was stated by Natalya Zarytska, the spouse of the captured Azov fighter, who also heads the "Women of Steel" nonprofit, as she was speaking at a briefing at the Ukraine – Ukrinform media center.
She said that, as far as is known, about 2,500 Ukrainian defenders of the city of Mariupol left the premises of the Azovstal plant, and almost all of them remain prisoners of war, held by Russian, including proxy, forces, because only 95 people from that group have been exchanged. The situation in captivity is even direr for women, Zarytska noted.
"Actually, it is most difficult there for seriously injured girls and women. We know that pregnant women and a woman with a child remain in enemy's hands. They must be released as soon as possible. In particular, there is a girl who is nine months pregnant, and she is due to deliver late September," Zarytska stressed.
She expressed indignation over Russia's tactic of holding in captivity a pregnant woman, "exerting pressure on the Ukrainian side and the international community over swapping her."
As reported, Ukrainian troops defended Mariupol for more than 80 days. On May 16, by order of the top military leadership and under the guarantees of international humanitarian organizations, they agreed to evacuate the Azovstal metallurgical plant, which had been encircled and heavily bombarded and shelled by the invasion forces. Ukrainian soldiers were imprisoned by Russia and their proxy "DPR" entity.
On the night of July 29, a powerful explosion rocked a barrack in what formerly was a penal colony in Olenivka, Donetsk region (non-government-controlled), where the occupiers had just transferred a group of Ukrainian POWs. Multiple casualties were reported but no international humanitarian organization or investigative body was allowed at the scene to probe the incident.
According to Ukrainian intelligence, the murder of prisoners in Olenivka was committed by mercenaries with the Wagner Private Military Company.
Ukraine informed the members of the United Nations Security Council about the war crime committed by Russian troops against Ukrainian prisoners of war.
Forty days have passed since the terrorist attack in Olenivka, but the civilized world has failed to respond adequately to this atrocity. Families of the Ukrainian POWs are still struggling to receive any information on their loved ones.
---
Source: Woman in ninth month of pregnancy among Azovstal defenders held by Russia