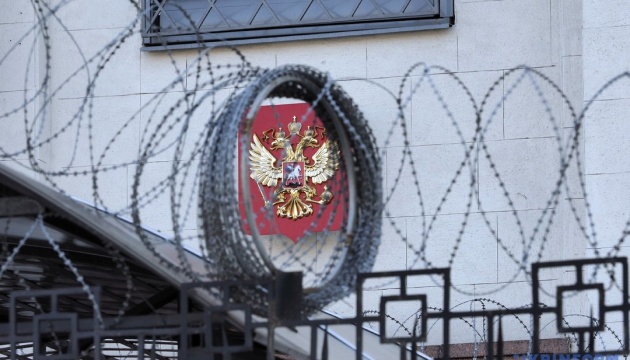 The U.S. Department of State has hit back at Russian President Vladimir Putin after he told the Eastern Economic Forum that international sanctions, imposed on Russia following its aggression toward Ukraine, were not working.
That's according to CNBC, Ukrinform reports.
"Sanctions and export controls are working, and President Putin is desperate to convince the world otherwise. Despite President Putin's comments at the Eastern Economic Forum, Russia is paying a heavy price for his full-scale war on Ukraine, which continues to result in climbing costs. … Russia's economy is vulnerable to the cutoff from the global economy and will surely suffer a sustained decline in economic activity.  Putin's war is projected to wipe out much of Russia's economic gains over the last 15 years
"Tens of thousands of Russian soldiers killed, 14 million Ukrainian citizens forced to flee their homes, historic cities pounded to rubble – all because Putin is determined to conquer another country," the State Department added.
As reported by Ukrinform, on September 7, Minister of Foreign Affairs of Ukraine Dmytro Kuleba called on the world to support the idea of setting up a Special Tribunal on the crime of aggression toward Ukraine after Russian President Vladimir Putin's statement confirming he had deliberately started a war.
---
Source: Russia sanctions work despite Kremlin's attempts to claim opposite - U.S. State Department