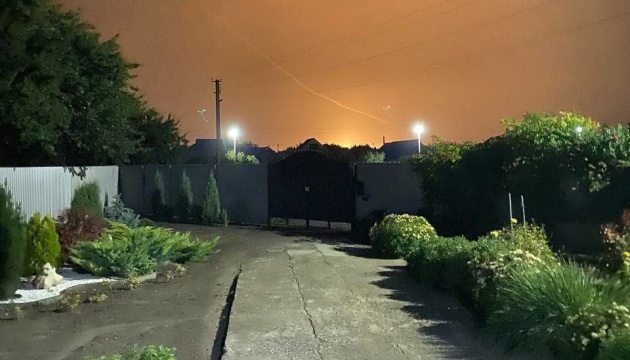 Russian occupiers and their collaborators from among the locals are reportedly fleeing Luhansk region, heading for Russia.
This was reported on Telegram by the head of the Luhansk Regional Military Administration, Serhiy Haidai.
"The Ukrainian flag, which our guerillas raised last night over the administration building in Kreminna, remains intact as the Ruscists now seem to have understood everything so they don't dare to take it down. Russians and their collaborators are fleeing from Luhansk region, heading towards Russia," Haidai noted.
The official noted lines of vehicles driving toward the border are now stretching for several kilometers. The invaders are believed to be packing up in Luhansk, Alchevsk, and other cities that had been captured back in 2014 when Russia first invaded under the guise of its proxy forces.
"(Ukraine's – ed.) advance is huge. There are sporadic battles, but mostly the occupiers are fleeing," Haidai assures.
He suggested that in the near future Ukrainians, will hear good news from Svatove, Kreminna, and Rubizhne.
Haidai says he is positive that, as soon as the Ukrainian military orders that the authorities return to these settlements, the officials are ready to immediately start work to restore normality in the de-occupied areas and set up military administrations in each community.
As reported by Ukrinform, war-related losses of industrial enterprises based in Luhansk region have already exceeded UAH 6 billion.
---
Source: Invaders, collaborators fleeing from Luhansk region toward Russia - regional chief