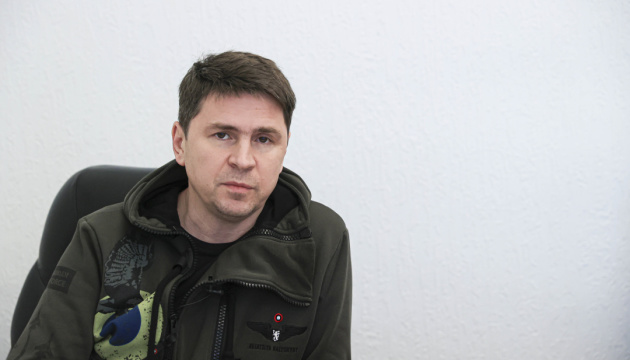 Russia is conducting mobilization to compensate for the terrible losses of its army in the war against Ukraine.
Mykhailo Podolyak, the head of the Ukrainian President's Office, said this in an interview with the East European Bureau of the Azerbaijani news agency Report, Ukrinform reports.
"Russia is suffering terrible losses in this war, and it is obvious that the contract army of the Russian Federation is not combat-ready. They want to compensate for these losses at the expense of mobilization. It is not necessary to pay attention to the word 'partial.' In fact, what is 'partial' is not spelled out in the mobilization order. In doing so, Russia effectively recognized the impossibility of its military scenario and engaged in a full-scale war. Finally, on day 210 or 211, the war came to the home of every Russian. Russia is conducting mass mobilization because it has no army left," he said.
In his opinion, the mobilization announced in Russia is actually sending "suicides" to the front in Ukraine.
"The reason for this is that our army is waging war at the highest level," Podolyak said.
He also recalled that the main issue for Ukraine is the liberation of territories from Russian invaders.
---
Source: Podolyak: Mobilization in Russia is sending 'suicides' to front in Ukraine