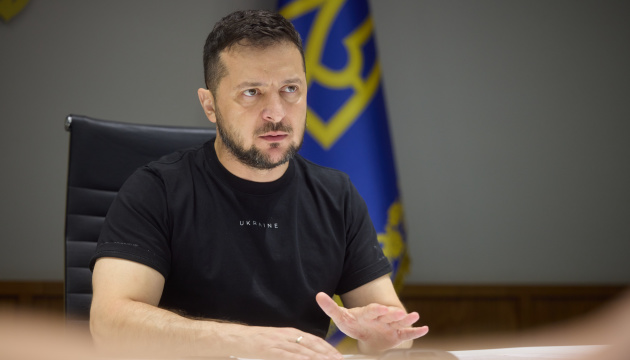 President Volodymyr Zelensky said that currently, Ukraine has no strong communication with China, but he would like the Chinese side, together with American, British and European partners, to help force Russia to stop its aggression.
Zelensky spoke in an interview with French mass media, Ukrinform reports.
"Before the full-scale invasion, there was communication between our states at various levels. This is evidenced by the large turnover between Ukraine and China. Probably the largest for Ukraine, if compared with other states… Unfortunately, we do not have powerful communication with China at the moment. I regret it," said Zelensky.
He noted that China is a large state and economy, which also enjoys a large geopolitical influence in relation to the Russian Federation.
"Russia does not pay attention to everyone but it does to China. So I would like China to be on our side. But now we see that China has taken up a balancing position somewhere in the middle, and I am grateful that China does not sell weapons to the Russian Federation," the president emphasized.
Zelensky said he wanted China to help Ukraine, while adding that the Chinese are already helping Ukraine achieve peace by not sending their weapons to Russia.
"When I say that the whole world should unite and force Russia to end the war, it's the United States, the European Union, Great Britain, and China – I think that such a union would definitely force the Russian Federation," the head of state emphasized.
---
Source: Zelensky would like China to help stop Russian aggression