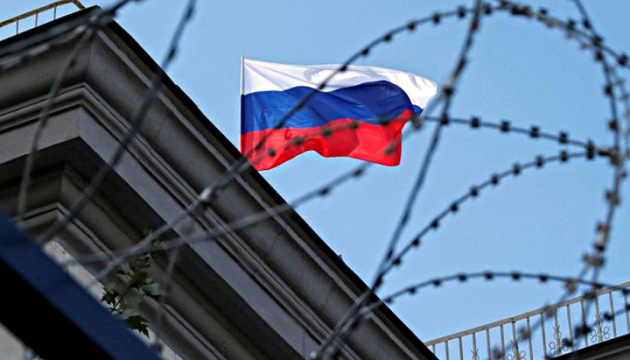 The European Union's ninth package of sanctions against Russia should disconnect the rest of banks from the SWIFT system, impose price restrictions or fully ban Russian gas exports, prevent vessels from entering Russian ports and introduce a visa ban for all Russians. Sanctions against Belarus should be also expanding.
The relevant statement was made by Deputy Head of the Office of the President of Ukraine Ihor Zhovkva during a nationwide telethon, an Ukrinform correspondent reports.
"We have thanked for the eighth package but are already working on the ninth one, which is expected to include everything missed in the eighth and previous packages. All Russian and Belarusian banks, especially Gazprombank, are yet to be disconnected from the SWIFT," Zhovkva told.
In his words, it is also necessary to impose price restrictions or fully ban Russian gas exports.
According to Zhovkva, European vessels should be prevented from entering Russian ports, and a visa ban should be imposed on all Russian citizens.
At the same time, it is worth raising an issue of sanctions against Belarus, Zhovkva noted. In particular, the Belarusian banking system should face the same restrictions as the Russian one.
Individual sanctions have already been imposed on Belarusian government officials, and it is important to expand them, Zhovkva added.
mk
---
Source: Ninth package: Ukraine wants to expand EU sanctions against Belarus, impose visa ban on all Russians