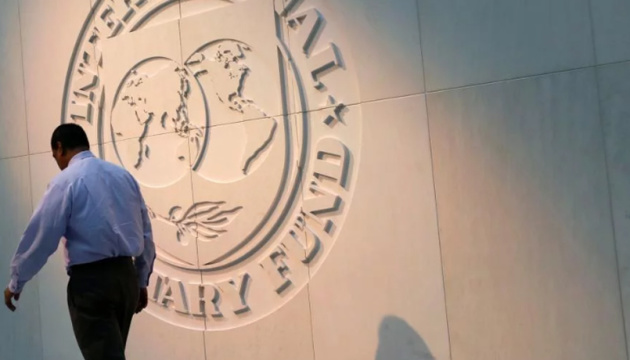 Managing Director of the International Monetary Fund, Cristalina Georgieva, says the Fund supports the initiative, put forward by President Volodymyr Zelensky of Ukraine, to create a permanent forum to ensure economic and financial support for his country.
That's according to Georgieva's remarks during a roundtable at the IMF, World Bank meeting on Wednesday, an Ukrinform correspondent reports.
"In my last conversation with President Zelensky, he asked the IMF to create a forum—the Ukraine Economic Forum—for sharing information and clarifying financing needs. This would facilitate information sharing and coordination on macroeconomic developments, policies, and projections, based initially on the PMB and eventually on a full-fledged IMF program," Georgieva said.
It would also provide a venue to discuss Ukraine's financing needs and to share information on the delivery of donor financing, the IMF chief added.
"The PMB (Program Monitoring with Board Involvement – ed.) that we plan to develop can support such efforts, and—at the request of President Zelenskyy—we will work with the Ukrainian authorities to establish an appropriate forum for such discussions," Georgieva noted.
As reported by Ukrinform, on Wednesday President of Ukraine Volodymyr Zelensky called on the international community to create a new format of financial support for Ukraine, similar to the one created in Ramstein for defense assistance.
He also noted that he discussed with the head of the IMF the need to set up a permanent working group that would deal with issues of financial support to Ukraine and work promptly at the levels of international donors and countries participating in the assistance efforts.
---
Source: IMF supports idea of setting up permanent forum for helping Ukraine - Georgieva