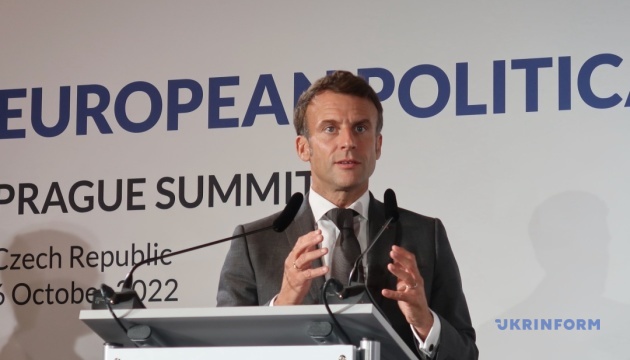 French President Macron is convinced that the self-proclaimed leader of Belarus, Aleksandr Lukashenko, will face problems if he tries to get his country more actively involved in the Russian war on Ukraine.
Emmanuel Macron made the statement on the air of France 2, an Ukrinform correspondent reports.
"If Lukashenko decides to get even more involved in this war, he will do it against the vision of a large part of his nation. And he will do it by taking responsibility, which, I think, will not pass without problems for him," said the French leader.
At the same time, when asked whether Lukashenko's statements indicate a possible expansion of the conflict, Macron answered: "I think this is part of the risks."
As reported, Lukashenko said he had agreed with his Russian counterpart Vladimir Putin on the deployment of a "joint regional grouping of troops" involving Belarus and Russia forces.
The Minister of Foreign Affairs of France, Catherine Colonna, said Belarus would be warned about additional sanctions in the event it joins the Russian war on Ukraine.
---
Source: Lukashenko to face problems should he involve Belarus more actively in Russian war - Macron