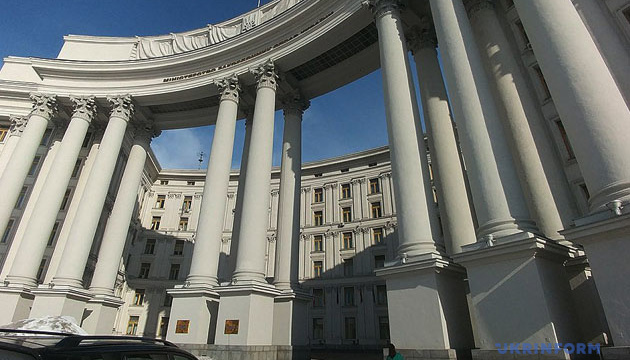 Ukraine does not accept the arguments of the 35 countries that abstained during the vote for the resolution "Territorial integrity of Ukraine: Defending the principles of the United Nations Charter," and will keep working with these nations.
This was stated by the spokesman for the Ministry of Foreign Affairs of Ukraine, Oleg Nikolenko, who spoke on the air of the national telethon.
Nikolenko stated that the group of countries that abstained is precisely the audience with which Ukraine should now actively engage, so that it can get votes in its favor on further initiatives of international organizations, dividing 35 states into three groups.
According to the spokesman, the first group is the countries that previously either supported Ukraine or were neutral – and here the ministry sees the best prospects in its favor; another group consists of countries that represent large regional groups that declare their intention to mediate when explaining their abstinence; the third group of countries explain their abstinence by the fact that they have an active military and political situation.
"Of course, we do not accept these arguments. We will work with these countries so that they can vote for the resolutions," Nikolenko stated.
The diplomat also noted that during Foreign Minister Dmytro Kuleba's Africa tour, the Ukrainian delegation felt positive feedback from the states involved. "If we look at the voting results, we have changed the position to a favorable one in some countries Dmytro Kuleba visited. Earlier, they would abstain during the vote for the resolutions, but this time they changed and supported it, that is, this is a direct result of Ukrainian diplomacy," the spokesman said.
He informed that despite the fact that the minister urgently cut his trip to return to Ukraine on October 10, the special representative of Ukraine for the Middle East and Africa, Maksym Subkh, continues his tour, being set to visit another five countries of the continent.
As Ukrinform reported earlier, the UN General Assembly on Wednesday adopted the resolution "Territorial integrity of Ukraine: Defending the principles of the UN Charter," condemning the Russian sham referenda in the occupied territories of Ukraine.
143 countries voted "for", five – against, and 35 abstained.
---
Source: Ukraine to engage with countries that abstained from voting in UN on Ukraine's integrity resolution - MFA