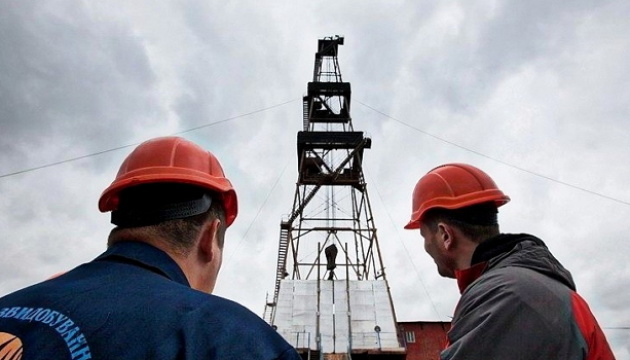 The JSC Ukrgazvydobuvannya gas production company has kicked off operations at a new well in Kharkiv region with a daily throughput of more than 140,000 cubic meters.
This was announced by Naftogaz of Ukraine CEO Yury Vitrenko on Facebook, Ukrinform reports.
"Our own UGV-Service division for the first time carried out a technologically complex operation at a new well – three stages of hydraulic fracturing of the formation within a production cycle. Thanks to high-quality and coordinated efforts, we managed to fully unlock the potential of gas-bearing horizons and launch a well in Kharkiv region with a flow rate of more than 140,000 cubic meters of gas per day," Vitrenko wrote.
On an annual basis, 51 million cubic meters of gas can be extracted from the well, which, according to Vitrenko, will help save US$102 million on the imports.
As reported, JSC Ukrgazvydobuvannya drilled 30.2 km of new wells in September, which is a record high for the company. Last month, the firm began resuming extraction operations that had to be suspended due to the full-scale Russian invasion.
---
Source: Ukraine launches new gas well in Kharkiv region with over 50 mcm annual capacity