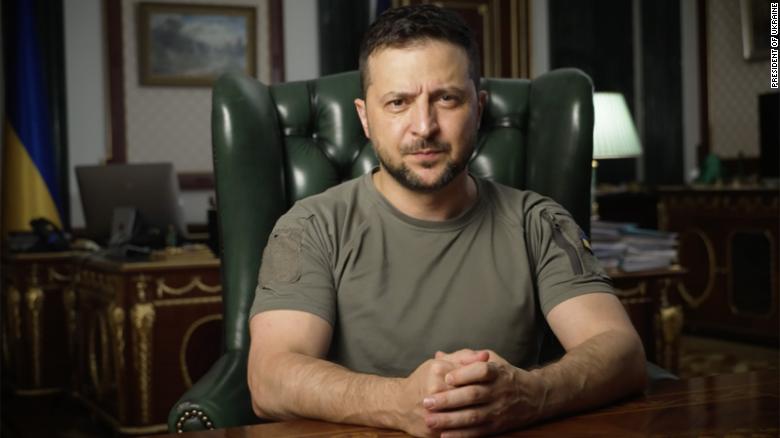 President Volodymyr Zelensky regrets that Israel is sticking to its decision not to help Ukraine protect its sky but believes that such support will still be provided.
"Every time we in Ukraine, at the meetings of the Staff of the Supreme Commander-in-Chief, discuss Russian missile and drone terror, we also talk about our partners who already help or can help us protect the sky. Unfortunately, the words – Israel, Israeli – do not sound at that moment," Zelensky said in his address to the Haaretz Democracy Conference participants.
Zelensky noted that the decision not to provide weapons to Ukraine had been made by Israel back in 2014 when Russia began aggression against Ukrainians.
According to him, this is a decision "not to annoy" the Kremlin, not to help Ukraine for real.
"I emphasize – we have been asking Israel for help since 2014. But such is the continuance of politicians. Although if we had immediately secured our skies when faced with a missile and drone threat, Russia would not even have a motive now to go to Iran and offer it something in exchange for assistance in terror. But that's what happened," the President stressed.
He said that Ukraine was now constantly subjected to Russian terrorist attacks, and the disgusting sound of Iranian drones was heard in the Ukrainian sky every night.
Zelensky shared a story that happened in Kyiv on October 17 when yet another Russia's terrorist attack with the use of an Iranian drone destroyed half of a residential building and killed five people, including a young couple expecting a child.
"It [the building] stood for 120 years. It was built by Ioselian Lev, then entrepreneur, the head of a synagogue. The building withstood World War I, waves of terror and World War II. It saw so much and was destroyed by an Iranian drone. Like many, many other objects in Ukraine," the President noted.
The Head of State believes that the Russia–Iran alliance could be made meaningless if the democracies act together.
He emphasized that many democratic countries were already helping Ukraine but the country needed Israel's assistance as well.
"I thank the people of Israel for the understanding and help, in particular, medical aid that we received from your society! I am grateful to you and all the Israeli media that spread the truth about this war and condemn Russian terror! I am thankful to all of your people who took to the streets after the start of the full-scale war, and we saw – we are supported in the Promised Land. I believe that we will see support in the sky as well," Zelensky said.
As reported, Israeli opposition leader Benjamin Netanyahu, whose Likud party is expected to win the upcoming parliamentary elections, according to opinion polls, declared his readiness to consider the issue of providing weapons to Ukraine if he again assumes the post of prime minister.
ol
---
Source: Zelensky believes that Israel will still support Ukraine in protecting its sky