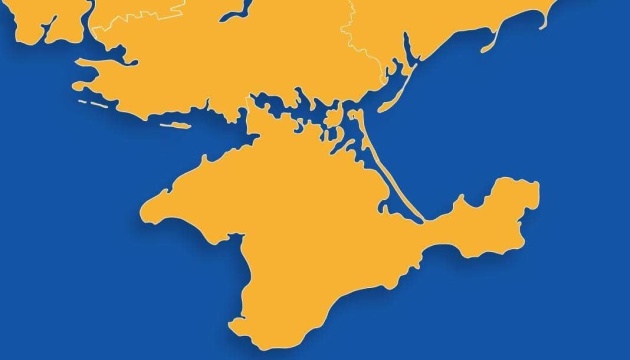 Restoring the territorial integrity of Ukraine and control over Crimea will mean the arrival of the European Union there, the development of the market and the attraction of investments, the return of justice and normalcy.
Ukrainian President Volodymyr Zelensky said this at the First Parliamentary Summit of the International Crimea Platform in Zagreb on Tuesday, according to an Ukrinform correspondent.
"It will not be easy to reintegrate Crimea after years of such occupation, but thanks to cooperation, we will be able to ensure this as well. We will change the situation completely. The return of the Ukrainian flag to Crimea is the return of the usual normalcy for all Europeans, the return of what exists in each of your countries – security, economic, legal, social, cultural normalcy. The return of the Ukrainian flag is the arrival of the European Union on the peninsula in the full sense of these words," Zelensky said.
He noted that Russia had now deprived the peninsula of market and development, but Ukraine's regaining control over Crimea will also mean the involvement of the peninsula in all levels of integration with the EU, including trade and investment.
He also said that the return of the Ukrainian flag would ensure the protection of human rights, freedom for all residents of Crimea, for all ethnic and religious communities – "an opportunity to freely say what you think and spread the truth about what is happening."
Zelensky said that the recovery of Crimea after the Ukrainian victory is being discussed together with the recovery of all other regions of Ukraine as an integral part of the valuable, infrastructural, investment and cultural space of the whole of Europe. He also noted that Ukraine is getting closer to the return of Crimea every day.
"At this time, when the restoration of our territorial integrity is still ongoing, we need sufficient and timely support for our state – defense, finances and sanctions. I ask to protect support for Ukraine, to constantly strengthen it, it is the foundation of future peace," Zelensky said, addressing the participants in the summit.
---
Source: Return of Ukrainian flag to Crimea will mean EU arrival on peninsula - Zelensky