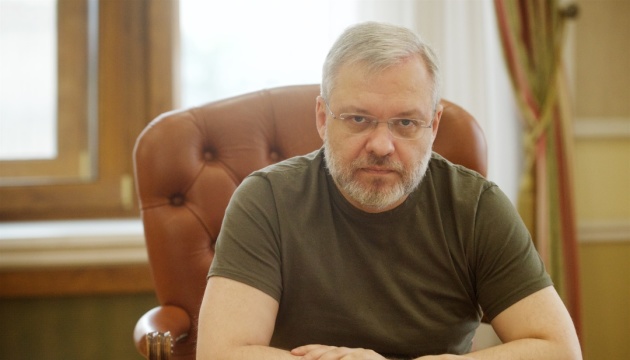 With its actions in Ukraine, Russia actually threatened the development of nuclear energy throughout the world.
"Everything that existed and related to nuclear safety in the world has been destroyed. And I'm talking not only about Zaporizhzhia and Chornobyl NPPs. To date, Russia has actually destroyed the structure of nuclear energy development. In project threats, we considered terrorist acts and earthquakes but not the attacks on a nuclear plant with the use of heavy weapons… No one in the world considered anything in this context," Minister of Energy of Ukraine German Galushchenko said at a briefing following the meeting with EU Commissioner for Energy Kadri Simson on November 1, an Ukrinform correspondent reported.
The minister considers that it is necessary now to preserve and strengthen solidarity among the countries of Europe and to continue ramping up sanctions against the Russian Federation.
"The distance at which Russia can launch missiles is dangerous for the existence of any nuclear power plant. This is a matter of industry development. If we don't do anything about it, they will finally kill nuclear energy all over the world," Galushchenko summed up.
As reported, the Zaporizhzhia NPP has been captured by the Russian military since March 4. The invaders place military equipment and ammunition on the plant's territory and shell the surrounding area and the nuclear power plant itself, destroying it, causing external power supply outages.
In order to preserve the integrity of the premises of the Zaporizhzhia NPP, the International Atomic Energy Agency is negotiating a safety zone around the plant with Ukraine and the Russian Federation.
Photo: mev.gov.ua
ol
---
Source: Minister Galushchenko: Russia could kill nuclear energy all over the world