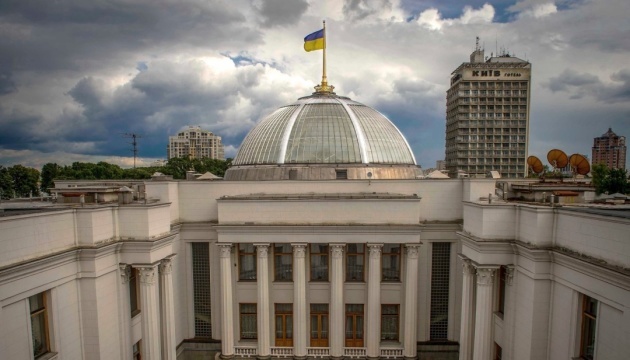 The Verkhovna Rada of Ukraine has approved at second reading and in its entirety the law "On the State Budget of Ukraine for 2023".
A total of 295 MPs voted for the relevant document, Ukrinform reports referring to the Telegram channel of MP Yaroslav Zhelezniak.
In 2023, state budget revenues are projected at UAH 1.3 trillion, expenditures at UAH 2.6 trillion. The state budget deficit in 2023 is expected to exceed 20% of GDP.
The Law on the 2023 state budget was developed in accordance with the forecast of GDP growth up to 3.2% and inflation at the level of 28%. The hryvnia exchange rate in the budget is envisaged at UAH 42.2 per U.S. dollar, and UAH 45.8 per U.S. dollar by the end of the year. According to the document, the minimum wage next year will amount to UAH 6,700, and the living wage – UAH 2,589.
In 2023, the largest amount of funds will be directed to national security and defense – UAH 1,141.1 billion, or 18.2% of GDP. In addition, the 2023 state budget envisages UAH 35.5 billion for the Fund for the Liquidation of the Consequences of Armed Aggression.
According to the document, a total of UAH 64.3 billion will be allocated to the State Road Fund. In 2023, privatization is expected to bring UAH 6 billion to the budget. Next year, the National Bank of Ukraine must transfer a part of its distributable profit in the amount of at least UAH 71 billion to the state budget.
As Ukrinform reported, on October 7, the Verkhovna Rada approved the 2023 draft state budget of Ukraine at first reading.
iy
---