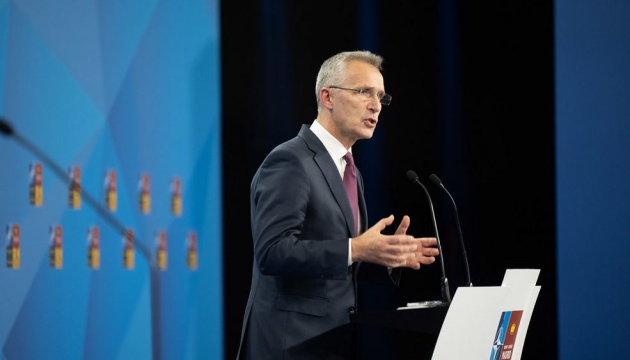 NATO Member States provide military and economic assistance to Ukraine, contributing to its struggle, ensuring that it enforces its right to self-defense.
"The war is ongoing in Ukraine which started after President Putin's decision to invade another country. We provide our military and economic assistance to Ukraine. We ensure that Ukraine enforces its right to defend itself against Russia's attack," NATO Secretary General Jens Stoltenberg told TRT Haber TV channel in an interview.
Regarding Russia's threats to use nuclear weapons, the NATO Secretary General said that this must not happen.
"Here's what we saw: right now, Russian leaders and Putin are demonstrating particularly dangerous nuclear rhetoric. We always say that there are no winners in a nuclear war. Therefore, there must be no nuclear war… If it [nuclear weapons] is used, the nature of the conflict will change. In this context, the international community expressed its stance very clearly. Nuclear weapons can never be used," Stoltenberg said.
The NATO Secretary General praised the mediating role of Turkey and President Erdoğan in the agreement on the "grain corridor" and the efforts made for its functioning.
ol
---
Source: Stoltenberg: NATO supports Ukraine's right to self-defense