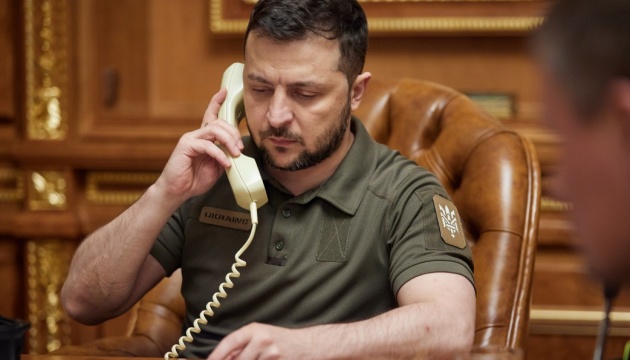 Ukrainian President Volodymyr Zelensky in a phone call with European Commission President Ursula von der Leyen discussed macro-financial assistance to Ukraine for 2023 and opposition to Iran, which supports Russian aggression against Ukraine.
The head of state said this on Twitter, Ukrinform reports.
"Discussed macro-fin aid to Ukraine for the current year & 2023 with President of the European Commission von der Leyen. Noted the importance of continuing the grain initiative for world food security," Zelensky wrote.
Both parties also discussed the strengthening of sanctions and opposition to the actions of Iran, which supports Russian aggression.
Ukraine's state budget for 2023 is to be half financed from the country's own resources, and international partners will help with the rest of the financing.
The EU intends to support Ukraine with EUR 1.5 billion in aid every month, which could amount to EUR 18 billion in 2023.
Photo: Office of the President of Ukraine
---
Source: Zelensky, von der Leyen discuss macro-financial assistance to Ukraine for 2023