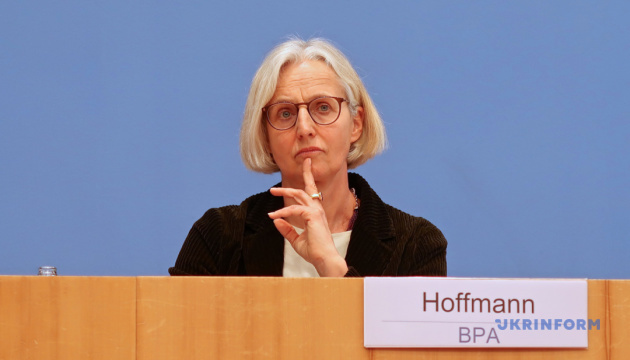 Germany takes the position that Ukraine should decide itself when and how to negotiate with Russia.
Christiane Hoffmann, Deputy Spokesperson of the German Government, said this in the context of media reports about alleged U.S. pressure on Kyiv regarding negotiations with Russia, according to an Ukrinform correspondent.
"We have also taken note of these media reports. The German government's position has not changed, namely that it is up to Ukraine to decide when and under what conditions to start talks with Russia about a possible peace solution," Hoffmann said.
She added that Berlin sees "a basic willingness on the part of the Ukrainians to hold talks." "So far we have not had the willingness of the Russian side to actually engage in talks," she said.
According to Hoffmann, the German leadership has been in constant contact with the Russian side.
Earlier, The Washington Post reported that U.S. President Joe Biden's administration was privately encouraging Ukraine's leaders to signal an openness to negotiate with Russia. The encouragement is aimed at ensuring Ukraine "maintains a moral high ground in the eyes of its international backers."
---
Source: Berlin sees Ukraine's, not Russia's readiness for talks