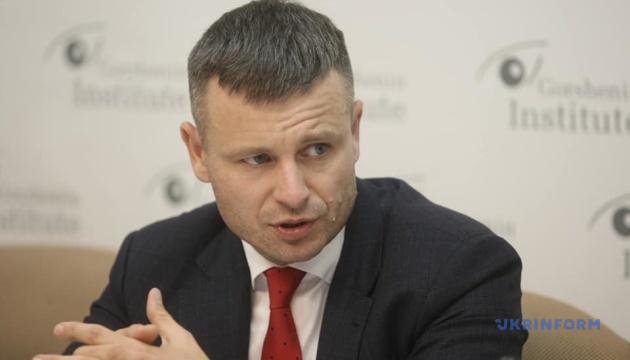 The IMF's Program Monitoring with Board Involvement, requested by Ukraine, will last four months.
As the press service of the Ministry of Finance of Ukraine explains, the representatives of Ukraine requested a four-month program to determine the directions of fiscal and budgetary and monetary policies of the Government of Ukraine and the National Bank of Ukraine in order to maintain macroeconomic and financial stability. This, as planned, will bring the country closer to launching a new full-fledged cooperation program with the IMF.
"I am grateful to the IMF experts for the productive discussions that helped us to agree on the further economic policy of Ukraine, aimed at safeguarding the general stability in the conditions of full-scale war. We count on further close cooperation in the near future," said Minister of Finance Serhii Marchenko.
According to him, the parties reached an agreement that in the conditions of war, Ukraine will continue to need to attract significant amounts of external financing in order to maintain economic stability.
To strengthen the financial system, domestic financing should be activated against the background of sufficient liquidity. The Government of Ukraine will take measures to increase tax revenues, including by restoring pre-war tax administration practices. Measures that may lead to a decrease in tax revenues will be avoided, the Ministry added.
The decision to coordinate the Program Monitoring with Board Involvement should be approved by the management of the International Monetary Fund.
ol
---
Source: Finance Ministry: IMF's program monitoring designed for four months