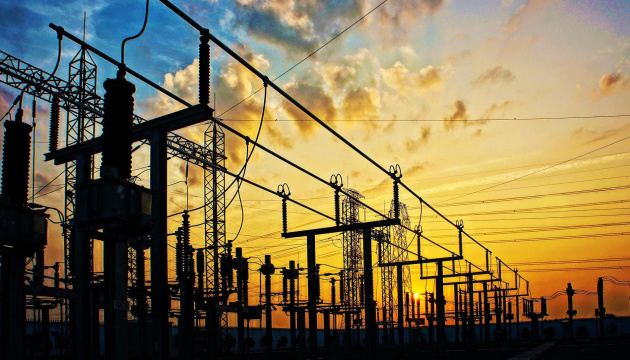 Since the latest massive shelling of Ukraine's energy facilities, power engineers have managed to add generation to the power system and increase power transmission capabilities.
This was stated by Minister of Energy German Galushchenko, who spoke on the air of the national telethon, Ukrinform reports with reference to the ministry's press service.
"We are currently working to restore our generation facilities as soon as possible to produce electricity as much as possible. It is also important to restore power transmission lines and substations that ensure the transmission of electricity from one region to another. "Since the latest massive shelling on Saturday, we have added generation to the system and repaired certain substations that make it possible to transmit more electricity," Galushchenko said.
At the same time, the minister commented on the situation with blackout schedules across the regions. In particular, he explained that each regional operator of the distribution system is assigned consumption caps so that power is distributed proportionally among all consumers (with the exception of critical infrastructure). This ensures fairness during power outages. But there are many violations in the field, the official stated.
"The regulator has already fined three regional energy companies and their heads personally for the violations. Sanctions will be applied to violators in the future," Galushchenko emphasized.
As reported, Ukraine's energy system has already survived 12 enemy missile attacks and 14 UAV strikes on energy facilities. In addition, more than 10 GW of the main installed capacities are currently inaccessible to the Ukrainian energy system, being under the enemy control. This is the Zaporizhia NP, the largest in Ukraine and Europe, as well as Zaporizhzhia TPP, Luhansk TPP, Vuhlehirsk TPP, and Kakhovska HPP. In addition, the majority of wind and solar power plants are located in the temporarily occupied territories of Southern Ukraine.
Photo: Ministry of Energy
---
Source: Generation increased to better feed power grid - minister