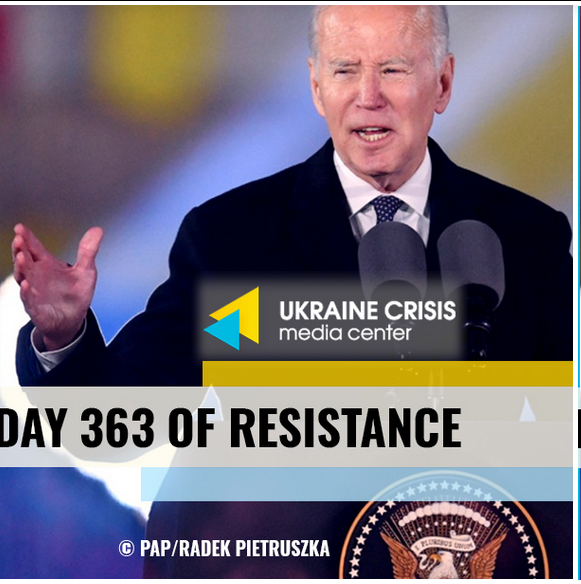 Biden delivers a speech in Warsaw U.S. President Joe Biden, in a speech in Warsaw on February 21, said Russian President Vladimir Putin miscalculated in invading Ukraine. "When President Putin ordered his tanks to roll into Ukraine, he thought we would roll over. He was wrong. The Ukrainian people are too brave.
America, Europe, a coalition of nations from the Atlantic to the Pacific — we were too unified. Democracy was too strong," Biden said. "Instead of an easy victory he perceived and predicted, Putin left with burnt-out tanks and Russia's forces in disarray," he said. "He thought he'd get the Finlandization of NATO. Instead, he got the NATO ization of Finland — and Sweden. He thought NATO would fracture and divide. Instead, NATO is more united and more unified than ever before," the U.S. President said. Putin found himself at war with a nation led by a man whose courage would be forged in fire and steel: President Zelenskyi, Biden said.
Allies' support for Ukraine will not waver, he reassured. "Ukraine will never be a victory for Russia," Biden stated. "One year ago, the world was bracing for the fall of Kyiv. Well, I have just come from a visit to Kyiv, and I can report: Kyiv stands strong! Kyiv stands proud. It stands tall. And most important, it stands free," the U.S. President said. Biden directly addressed the Russian people at one point. "The United States and the nations of Europe do not seek to control or destroy Russia. The West was not plotting to attack Russia, as Putin said today," the U.S. President said.