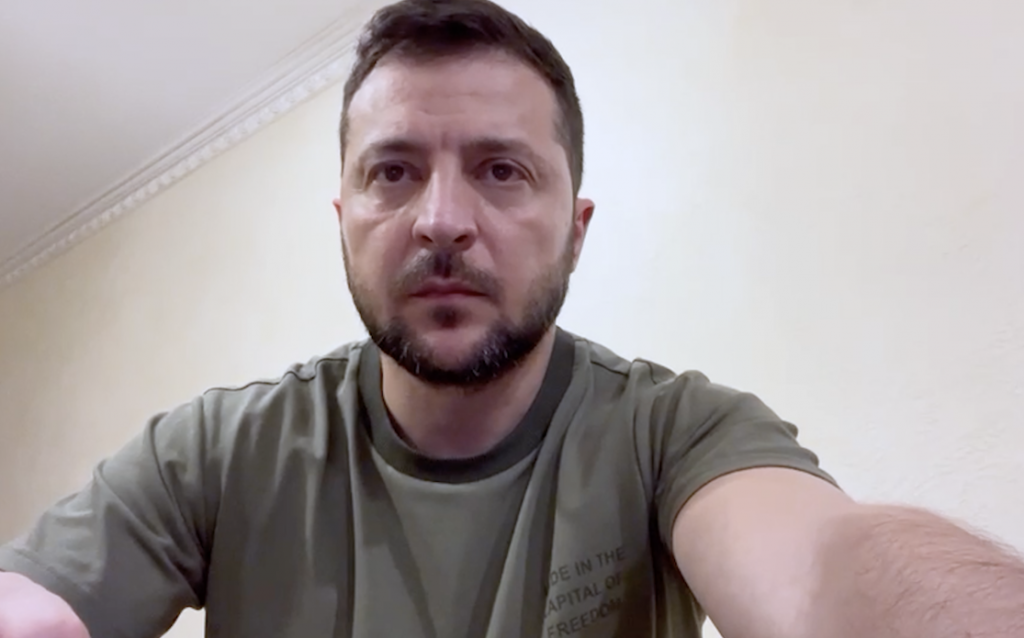 Ukrainian diplomats, our partners, representatives of the UN and the IAEA are working out the specific details of the mission to be sent to the Zaporizhzhia nuclear power plant. With this mission, the restoration of full security at the ZNPP and in Enerhodar can begin. And I am grateful to everyone who joined this work and initiative.
If Russian blackmail with radiation continues, this summer may go down in the history of various European countries as one of the most tragic of all time. Because not a single instruction at any nuclear power plant in the world envisages a procedure in case a terrorist state turns a nuclear power plant into a target.
Of course, today it is worth paying attention to another aspect of Russian blackmail in the field of energy. Gas supplies to Germany via the first Nord Stream are again being restricted and absurd statements are being made again that it is allegedly possible to compensate for something via Nord Stream 2. These "streams" are needed by Russia exclusively to supply problems to Europe, not to help someone there with gas. Now it is absolutely obvious.
The longer the terrorist state remains on the European and world energy market, the longer it will not be stable. And the sooner everyone in Europe prepares their energy systems to exist without any supply of energy carriers from Russia, the sooner they will be able to calmly go through any winter.
And today I want to address separately the residents of all our cities of Ukraine, which are subjected to constant brutal shelling by Russia. Kharkiv, Mykolaiv, all the cities of Donbas, the Dnipropetrovsk region, the Zaporizhzhia region… All those who experience this constant horror of the destruction of life and the destruction of everything that gives life normality. We will not leave any of these strikes unanswered. We will establish the identity of every occupier who gives orders and executes these strikes at cities. And we will bring them all to justice in one way or another. No murderer will hide.
And we will certainly restore everything that the terrorists try to leave in ruins. The word "ruins" will never be a word about Ukraine, will never be a word about our cities. Russia will definitely not succeed in this.