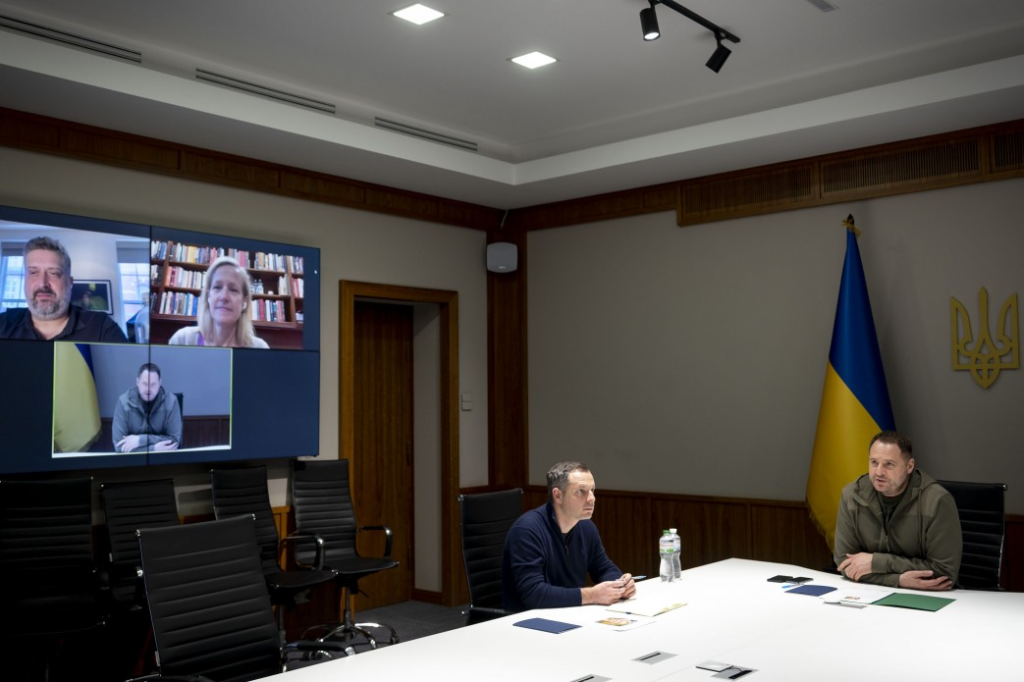 Head of the Office of the President of Ukraine Andriy Yermak and Managing Director, Head of Global Engagement at the largest U.S. bank holding by assets JPMorgan Chase & Co., Clay Berry, discussed the issue of cooperation and support for Ukraine.
The meeting was held in a video conference format, according to the president's press service.
"We really want Ukraine to be interesting to you not only in the context of this war, but also during reconstruction. After all, Ukrainians are not only a courageous people who will definitely win this war, but also people with great potential," Yermak said.
It is noted that he thanked representatives of JPMorgan Chase & Co. for the real help they provide to Ukraine.
Yermak also said that a strong group of experts, which will help in the recovery of the country, is already being created in Ukraine today.
"Ukraine needs a unique formula for reconstruction, a unique formula for life after this war, therefore, of course, we are interested in having the best experts in the world today join this," the head of the Office of the President said.
Clay Berry, for her part, said that JPMorgan Chase's support for Ukraine is based on understanding the current situation, as the company has been cooperating with the Ukrainian government in various directions for the past 10 years.
She expressed hope for scaling up cooperation, because she sees many opportunities for the Ukrainian state in the future, in particular during reconstruction.
Deputy head of the Office of the President Rostyslav Shurma, who also took part in the video call, informed the video call participants in which directions Ukraine seeks to attract investors. He named green energy, infrastructure, agribusiness, conventional production and the IT sector as promising areas of the economy. In his opinion, these areas can be of interest to private capital, investment banks and strategic corporations.
---
Source: Yermak discusses cooperation and support for Ukraine with JPMorgan Chase & Co representative