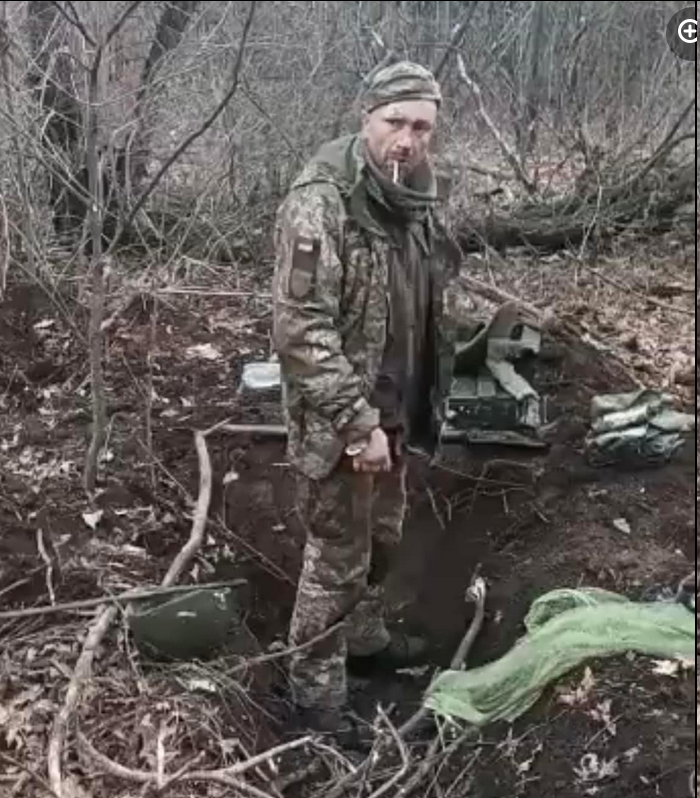 "Glory to Ukraine!" – these were the last words of a captured Ukrainian defender before the russians executed him.
A video of yet another terrible Russian atrocity – the shooting of a Ukrainian fighter – appeared on social media.
A brave Ukrainian defender stands calmly and evenly, smokes his last cigarette, and cold-bloodedly looks at his future killers. His last words, "Glory to Ukraine!" sound ominously before the sound of a harrowing automatic queue.
"War crimes are cultivated in russia. And they [russians] are brainwashed by propaganda and myths about "Nazis." The killing of a captured person is another example of this," said Andriy Yermak, the head of the President's Office.
"The shooting of a captured Ukrainian serviceman violates the Geneva Convention. It is a manifestation of meanness and villainy," wrote Ombudsman Dmytro Lubinets on his social media.
"I sent this video to international partners and fellow ombudsmen from different countries as confirmation of another Russian war crime," Mr. Lubinets adds.
Glory to the hero! We will never forget!
Russia will answer for each of its crimes against humanity.